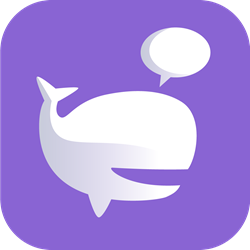 Talk about politics on Polytics
El Dorado Hills, California (PRWEB) September 08, 2016
Mobile app developer Infosil Inc. is pleased to share their latest app that enables conversations about politics from local to national levels. Polytics™ is available on the App Store.
Polytics is a Chatcast™ app that allows users to connect with friends and have public conversations, "panel discussions" or solo Chatlogs™ about political issues ranging from local to state and national levels affecting 2016 US Elections.
It is a unique real-time messaging platform that engages users in global conversations. All conversations with contacts are open to the public worldwide to view, follow and respond, tick by tick.
Talk about politics on Polytics. It is a pro-truth platform, so users can express their views, whether in support of Donald Trump or Hillary Clinton or Gary Johnson.
Polytics allows users to spread their views whether they are a Democrat, Republican, Independent, or Libertarian. Users can share and discuss their views on this platform about local and state candidates, even if their preferred Presidential candidate: Bernie Sanders, Jeb Bush, John Kasich, Ted Cruz, Marco Rubio, or Chris Christie, did not make it to the top of the democratic or republican party nomination.
Users can hold uninterrupted conversations, while the followers can leave responses on any message of their chats. The messages change colors as they get more responses. A conversation stream cannot be hijacked or interrupted on Polytics as the responses stay in a different stream.
Polytics allows anyone to hold live town hall style meetings using their mobile device, anytime, anywhere, and open to the world. Concerned citizens can let the truth prevail amid the untruth from all sides. Everyone's truth being different, with an open Polytics platform, one can have an informed and involved group of citizens.
Users can engage followers and see conversations in the top Trending Ticks. Besides following Trending Ticks, users can mark the ones they like in their favorites, respond to them or start their own for others to track.
Polytics is available for download on the AppStore at the link below.
https://itunes.apple.com/app/apple-store/id1082223550?pt=448992&ct=LR&mt=8
Polytics is developed by Infosil Inc. a mobile applications company with many successful IOS apps. For more information please visit: http://www.infosil.com and http://www.polytics.io.
Contact: press(at)polytics(dot)io