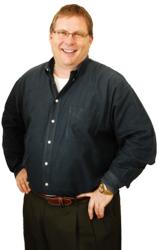 "We've improved how new and existing customers can gain the knowledge needed to design, develop, test and deploy applications and dashboards for all of their business scenarios," said Dean Guida, CEO at Infragistics
Uxbridge, UK & Cranbury, New Jersey, US (PRWEB UK) 17 July 2012
Infragistics, the design and user experience (UX) software company and a world leader in user interface (UI) development tools, today unveils a redesigned web site that empowers users with easy to access online documentation, support resources and in depth product demos. With a sleek, modern user interface and increased functionality, the new web site personifies Infragistics' commitment to deliver the best customer experiences.
"We've been successful for more than 20 years because we understand that customer experience is key to our success – both the experience that we provide our customers and the user experience our products enable our customers to deliver," said Dean Guida, CEO at Infragistics. "We've improved how new and existing customers can gain the knowledge needed to design, develop, test and deploy applications and dashboards for all of their business scenarios."
The streamlined site navigation enables customers to quickly obtain support, access to documentation and explore offerings. With one touch or click, visitors can learn about Consulting Services and check out the Services Showcases. Tips, tricks and best practices, authored by Infragistics Evangelist bloggers and Infragistics 830,000 active Community members, are easily accessed from the Community tab. Or customers can go direct to the Infragistics store to purchase products and then head to the Help section for supporting resources, including code samples and how to videos.
"We've listened to our customers and delivered to them a better Infragistics experience," added Guida. "Our new website reflects our dedication to both people and technology and reaffirms our ability to help customers with end to end delivery of projects that drive the bottom line."

About Infragistics
As the design and user experience software company and a world leader in user interface (UI) development tools, Infragistics empowers developers to build and style immersive user experiences and rich data visualisation in line of business applications across all platforms - HTML5/jQuery, ASP.NET, Silverlight, WPF, Windows Forms, Windows Phone, LightSwitch and SharePoint. Infragistics SharePlus business solutions deliver exceptional value and productivity to enterprise customers across all computing devices. Infragistics also has a range of value added products and services including UI testing tools, support and Professional Services. For additional information on Infragistics, products and career opportunities, please call us in the U.S. at +1 (800) 231-8588; in Europe, the Middle East, or Africa (EMEA) at +44 (0) 800 298 9055; in Japan at +81 (3) 5474 8034; or in APAC at +1 (631) 753-0985.
For further information, please contact:
Andrea Burton
Indigo River Limited
E: andrea(at)indigo-river(dot)co(dot)uk
T: +44 (0)1985 850320
M: +44 (0)7796 368669
Melanie Oxford
E: mel(at)indigo-river(dot)co(dot)uk
M: +44 (0)7515 632065
©Copyright 2000-2012 Infragistics, Inc. All rights reserved. Infragistics and NetAdvantage are registered trademarks of Infragistics, Inc. The Infragistics Logo is a trademark of Infragistics, Inc. All other products, logos, or brand names are service marks, trademarks, or registered trademarks, and are the property of their respective owners.