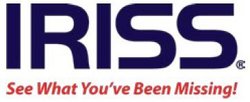 Is is an honor to be working for Martin now, we've come a long way from my supplying him products, and I appreciate this opportunity to grow my professional relationship with IRISS and grow the European market segment as well. The IRISS IR window ranges are unique in the marketplace and built to the highest of standards, that is something I am always proud to represent as a salesman
Bradenton, FL (Vocus) September 22, 2010
IRISS announces the strategic hire of Scott Foster as European Sales Manager. The position involves developing a European network of distributors and resellers offering the existing range of IRISS products and pioneering the newest advances in customized Infrared Windows from the maker of the World's First and Only Industrial-grade Infrared Windows.
Since 1996, Scott has been conducting thermographic surveys throughout the United Kingdom on electrical and mechanical systems using infrared scanning cameras beginning with Agema Infrared. He has specialized expertise and later became Southern Area Sales Engineer at Inframetrics selling high value cooled FPA portable cameras and accessories. After Inframetrics merged with FLIR Systems, Scott was promoted to Area Sales Manager covering a complete range of thermographic cameras for preventive maintenance (PM) through to high-end scientific applications. In 2001, Scott was recruited away to help set-up and promote a United Kingdom and Republic of Ireland thermography department selling NEC AVIO thermographic cameras. This progressed to setting up the European Service and Calibration Centre for NEC AVIO, offering complete after sale support to distributors and end users. Recently Scott has been involved in the use of FLIR thermal imaging cameras for security and surveillance, vehicle night vision and marine anti-piracy applications.
IRISS CEO, Martin Robinson and Scott Foster first met in 1997 when Martin purchased a SC1000 from Inframetrics. Scott helped with delivery, set-up and training of the system at a UK vehicle test centre near Norwich. In 2001 Martin purchased a FLIR PM695 from Scott for the continued growth of his thermography services division business, extending his reach into the maintenance market. "Scott Foster brings a wealth of IR technology and sales experience, long-standing relationships and proven sales record to IRISS from his years of selling infrared equipment and performing survey work, which ideally positions him as European Sales Manager," said Martin Robinson, CEO and founder of IRISS, Inc.
"The thermographic camera market is growing rapidly with the introduction of lower cost cameras and better performance detectors, which has had a massive effect on the marketplace for IR windows," explains Foster. "Safer inspections using IR windows is a necessity for every company using thermography today and in the future, which is where IRISS leads the worldwide marketplace for industrial grade IR windows," continues Foster.
"Is is an honor to be working for Martin now, we've come a long way from my supplying him products, and I appreciate this opportunity to grow my professional relationship with IRISS and grow the European market segment as well. The IRISS IR window ranges are unique in the marketplace and built to the highest of standards, that is something I am always proud to represent as a salesman," said Foster.
About IRISS, Inc.
Established in 2007, IRISS, Inc. is a privately held company whose mission is to enable companies to "save time, save money and stay safe." As manufacturer of the world's first and only industrial-grade infrared windows, IRISS's end-user-designed products are the heart of efficient and safe work processes for infrared electrical surveys and thereby provide the means with which companies can reduce and eliminate the risk of arc flash to plant assets and personnel. IRISS, Inc. corporate offices are located in Bradenton, Florida with additional offices located in Knoxville, Tennessee and Chelmsford, Essex, UK. For the additional information on IRISS Europe, visit http://www.iriss.com.
# # #