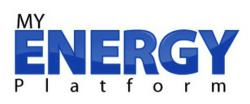 Over the past three months we have focused almost exclusively on Infrastructure Consulting Services, and project more of the same for the better part of this year
New York, NY (PRWEB) February 28, 2013
Hurricane Sandy made landfall in October 2012 devastating portions of the Mid-Atlantic and Northeast. NYC was one of several Northeaster cities that suffered heavy damage and loss. In late October the storm's surge flooded NYC streets, tunnels and subway lines, cutting power in and around the city. According to Archangel Energy Group (AEG), a NYC based smart grid energy company that owns and operates both myEnergyPlatform.com and NY Electric Services Company, requests for infrastructure consulting services have since dominated, far outpacing all other service requests.
In an effort to continue to aid NYC energy users impacted by the hurricane, the Company recently announced that it intends to slash rates for all Infrastructure related services.
The storm's rising surge flooded NYC on October 29th. Archangel Energy Group was called to action on and immediately hit NYC streets. 210 Eleventh Avenue, near the Hudson River, lost power with the rising surge. NY Electric Services Company was on site within hours and found main electrical components submerged - and some floating. Working hand in hand with building management and with the utility, power was restored within days.
"Over the past three months we have focused almost exclusively on Infrastructure Consulting Services", a spokesperson for Archangel Energy Group stated, "and project more of the same for the better part of this year".
After tallying its customer requests since the hurricane, the company identified that Infrastructure related services have outpaced all other services by a margin of three to one - smart grid energy services, the company stated, are no longer the leading request.
Recent Company projects have ranged from electrical switchgear replacement, to emergency generator and systems identification, to UPS branch circuit mapping.
For one downtown university it became clear early on that though the generator backup systems operated as intended, not all components that should have been powered by the generator were in fact on the generator, like circulating pumps and UPS systems. myEnergyPlatform was called in to simulate emergency conditions, quantify the generator load, and determine the feasibility of connecting missing loads.
"In an effort to continue to aid disaster recovery efforts", said Archangel's COO, "we intend to temporarily suspend smart grid energy project and slash our rates for clients affected by hurricane Sandy and in need of infrastructure consulting services".
About Archangel Energy Group:
Archangel Energy Group has been providing infrastructure management consulting, smart grid energy, analytics and cost recovery services to commercial real estate owners and managers since 1984. For more information, visit us at myEnergyPlatform.com or call (888) The Platform.