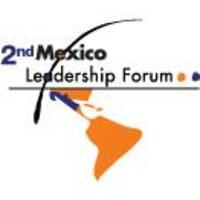 The Mexico Infrastructure Leadership Forum brings together 30 strategic infrastructure projects to Guadalajara, Mexico, one of the world's top investment destinations. These projects, including a number with the explicit support of the presidency, will be a platform for Mexico's sustained competitiveness
Washington DC (PRWEB) October 11, 2007
CG/LA Infrastructure LLC, the world leader in strategic infrastructure consulting, announced a list of more than 30 confirmed projects for the upcoming Mexico Infrastructure Leadership Forum (MLF2). Focused on physical infrastructure opportunities from throughout Mexico, the event will showcase projects included in the National Infrastructure Plan, as well as priority projects from states throughout Mexico.
"The Mexico Infrastructure Leadership Forum brings together 30 strategic infrastructure projects to Guadalajara, Mexico, one of the world's top investment destinations. These projects, including a number with the explicit support of the presidency, will be a platform for Mexico's sustained competitiveness," says Ricardo De Vecchi, CG/LA's Vice-President for Strategy Consulting.
A Platform for Competitiveness: The Second Annual Mexico Infrastructure Leadership Forum presents the top projects in 5+ different areas: oil & gas, water & wastewater, ports & logistics, urban mass transit, and highways. In addition the Jalisco State government will present 5 projects in several sectors, including the new Guggenheim museum destined for Guadalajara. The total estimated project value presented will exceed US$25 billion.
Driving Growth -Mexico's Anchor Agencies: The agencies participating in the MLF2 will drive the country's infrastructure development. Pemex, Mexico's largest company, will present 4 projects from the states of Tabasco, Veracruz and Hidalgo. In addition, CFE's Energy Efficiency Commission will take the stage with 4 project opportunities that will meet energy efficiency and climate change mitigation objectives over the next 20 years. Other participating agencies include the National Water Commission, the Ministry of Economy, and the Secretariat for Communications and Transport.
Mexico's Infrastructure Authorities Speak: Luis Alberto Ibarra Pardo, Director of the Infrastructure Unit in the Office of the President of Mexico, will present a national view of infrastructure and competitiveness and what it will take to get there. Other speakers providing insight and intelligence include Scott Swensen, Chairmen of Conduit Capital; Antonio Juan Sosa, CAF Vice-President for Infrastructure; and Lic. Guillermo Ruiz, Pemex Assistant Director for Strategic Planning and Operations.
MLF2 Sponsorship: BBVA Bancomer, the leader in project finance in Mexico and Latin America, is the MLF2 Platinum Sponsor. Holcim Apasco, Bombardier, PricewaterhouseCoopers are a select group of companies supporting the growth of Mexican infrastructure and are the MLF2 Gold sponsors. The government of Jalisco is the local host, and the National Chamber for the Tequila Industry will host the reception.
CG/LA Infrastructure LLC, based in Washington DC, focuses on creating opportunity in the global infrastructure marketplace by assisting countries, regions, and companies to become increasingly competitive in areas of strategic advantage.
In order to access the Leadership Forum web page please go to
http://www.cg-la.com/mlf2.php
###