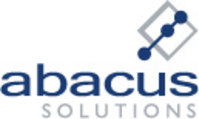 We know that keeping a company's desktops and laptops current and up-to-date is an often-ignored, but very important project for the IT department
Marietta, GA (PRWEB) February 14, 2010
Abacus Solutions, a leading provider of IT infrastructure solutions, announced today that they are a valuable resource for desktop and laptop refreshes.
Abacus Solutions partners with, and resells equipment from most of the leading manufacturers, and can offer new desktops and laptops at a great price. They leverage their 10+ years in the IT industry to secure the best deals for their customers. "We recognized that all business, regardless of size or industry, have a use for desktops and laptops," said Patrick Hiller, CEO of Abacus Solutions. "While our business model is built on IT infrastructure solutions, we want our customers to know that we are available to assist with these sorts of projects as well."
Abacus can handle desktop and laptop refreshes of all sizes, and can create finance and timeline plans that keep the refresh budget-friendly. As a brand-neutral company, Abacus offers products from all the major manufacturers, so the customer can choose the brand they like.
"We know that keeping a company's desktops and laptops current and up-to-date is an often-ignored, but very important project for the IT department," said Hiller. "We have the resources and in-house staff to handle these projects easily and effectively." These machines typically still have the manufacturer's warranty included, so the customer knows they will be protected. Abacus also handles the services, support, and solutions surrounding IT and the data center, and their engineers are available to support all products that they sell.
About Abacus Solutions
Abacus Solutions strategically combines products, services and resources to deliver IT infrastructure solutions that solve your business needs. The company architects multi-platform enterprise-level, server, storage and networking solutions by offering technologies from leading vendors. Products include servers, software, new and refurbished networking equipment and storage solutions. Whether new or expertly refurbished and warrantied equipment is needed, Abacus works directly with, and across, the purchasing and IT departments at both strategic and deep-dive technical levels to match the right equipment, budgets and processes to a company's direct needs -- delivering technology much faster than working directly with OEM vendors, at a fraction of the cost. For additional information, call 770-738-1101, 1-800-605-5446 or visit abacusllc.com.
###