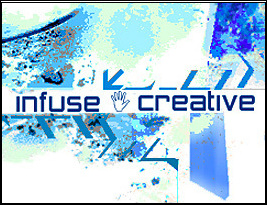 I'm honored that Infuse Creative was chosen to assist such a worthy and community valued nonprofit organization as TeenSource.org in achieving its search marketing and website goals.
Los Angeles, CA (PRWEB) March 27, 2007
Following a February post campaign performance evaluation of search engine marketing services rendered to TeenSource.org, a non profit sex education site for teens operated by the California Family Health Council, Infuse Creative was thrilled to deliver SEM and search engine optimization performance stats in a search marketing case study to TeenSource which illustrated a sharp increase in site traffic from search engines and referrer sites, including:
-178% increase in overall site traffic compared to the year before
-22% overall site traffic increase in first three months
-33% increase in organic search engine, or natural search engine traffic in first three months
TeenSource re-engaged Infuse Creative for the 3rd time in 3 years to provide SEO and PPC (pay per click) search engine marketing services to increase qualified and targeted teen site traffic and improve overall site usability and functionality.
Infuse Creative search engine marketing firm President Gregory Markel said, "I'm honored that Infuse Creative was chosen to assist such a worthy and community valued nonprofit organization as TeenSource.org in achieving its search marketing and website goals."
In addition to providing SEO & SEM search engine marketing services, Infuse Creative…
-Tuned the existing TeenSource Google Grants PPC search engine Internet marketing program for maximum efficiency and traffic. (To date, Infuse Creative has enabled TeenSource.org to receive over 1 million dollars worth of Google PPC traffic.)
-Authored a Content Management System (CMS) user manual to make TeenSource staff modifications of site content easier and more efficient
-Updated and improved the "find a clinic" option, for teens looking to find confidential STD testing, information on birth control, and HIV AIDS clinic, to name a few
-Created a site wide quiz on Chlamydia, engaging users to interact with the teen site and follow answer links to additional and relevant TeenSource site content
-Created a site user registration process, which included a double opt-in COPA compliant signup process. This served to improve site user experience and interaction, and allowed TeenSource to begin building a user database enabling them to gather the demographics of its users and message them at will for targeted web site traffic
-Provided video search engine optimization, submission, and tracking services for TeenSource site videos. The videos were watermarked with the TeenSource domain name and submitted/tracked to the many and popular video search engines resulting in 292,794 free views in three months
Infuse Creative is not new to working with nonprofits. In 2005, Infuse Creative President Gregory Markel founded SEMcares (http://www.SEMcares.com), a not-for-profit site that connects nonprofit organizations with volunteer search engine marketing providers. SEMcares volunteers have provided direct and anonymous PPC and SEO consulting or services to such noted nonprofits as JoinRed.com, GoodSearch.com, HollywoodArts.org, and many others.
About Infuse Creative Los Angeles Search Engine Optimization:
Infuse Creative, LLC, a recent nominee for the Los Angeles Business Journal's Excellence in Business Award, is an innovative and visionary company that puts integrity, ethics, superior strategy, results, and fierce dedication to client success at the forefront. Gregory Markel, a search engine optimization specialist and regarded as one of the "10 pioneers of search," has been providing successful SEM services to an esteemed client list since 1995. He is founder of ESEMS, the first entertainment focused search engine marketing conference (http://www.esems.com)], SEMcares.com, a connector database for search marketing volunteers and nonprofits, (http://www.semcares.com)], and is a featured speaker at search engine conferences around the world.
As a full service Internet search engine marketing company, Infuse Creative, employs the latest state of the art search engine optimization service technologies and methodologies to lead generation, ecommerce, and branding/awareness clients. Their past/present client list includes heavy hitter industry names like Mazda, New Line Cinema, National Geographic Channel, FOX, CBS, Realty Executives International, Pacificare, and others.
About TeenSource.org:
TeenSource.org is a nonprofit sex education for teen website launched by the California Family Health Council, Inc. as a resource for teens and young adults seeking information on healthy and responsible lifestyle choices. Sexually transmitted diseases, teen pregnancy, birth control, safe sex, oral sex, and sexually transmitted infections are among the many topics covered on the site. The organization manages federal Title X funds annually to delegate agencies in California serving low-income communities. It provides family planning services to more than 600,000 clients as well as assistance and education to community health care providers. The website, developed for teens by teens, won the 2003 Golden Web Award for health information available on the web.
###