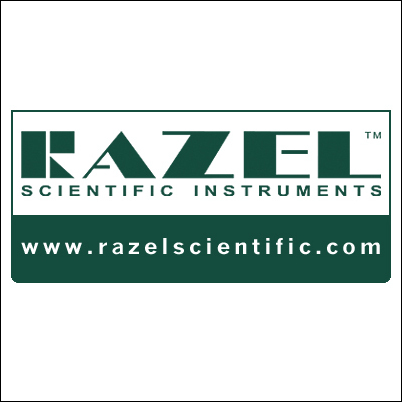 Our goal was to develop an infusion syringe pump based on the versatility of the R-99, in order to provide the research community with a wider selection of features in terms of functionality such as computer-control, programmable infusion protocols, and switch-selectable infusion rates that can be chosen without the need for consulting lookup tables
St. Albans, Vermont (PRWEB) July 25, 2007
In an ever-evolving world of infusion syringe pumps, Razel™ continues its sterling reputation for value and function. Longevity has been a hallmark of Razelä syringe pumps since their introduction to the market over 36 years ago. Razel™ infusion syringe pumps offer exceptional longevity and have been known to remain fully operational for decades, being touted in the industry as "work-horse" pumps. With their conservative design and reliability, Razel™ infusion pumps carry U.L. approval in the United States and C.E. and E.M.C. approval for research laboratory use in Europe.
During the past year, Razel™ Scientific Instruments dedicated considerable effort and resources to update the classic R-99 series infusion syringe pump. "Our goal was to develop an infusion syringe pump based on the versatility of the R-99, in order to provide the research community with a wider selection of features in terms of functionality such as computer-control, programmable infusion protocols, and switch-selectable infusion rates that can be chosen without the need for consulting lookup tables," stated Bridget Zurn, President of Razel™ Scientific. She further commented on the success of this new development, "The resulting R-100 series and the R-104A high speed micro liter infusion syringe pumps have successfully carved out a distinct niche in terms of accuracy while continuing to offer an economical, comprehensive and reliable solution to the changing research needs."
Commended for its simplicity of operation, accuracy and low cost, the new R-104A takes rapid infusion of addictive compounds such as nicotine, to a new level. The upgrades resulting in the R-100 series pump have been successful in providing a simple user interface while still maintaining the standard infusion mechanism that has proven itself in over 50,000 infusion syringe pumps since 1968.
About Razel™ and Mansfield Research and Development (MRD)
Mansfield Research and Development (MRD) in St. Albans, Vermont, USA acquired Razel™ Scientific Instruments in January 2005.Since that time, MRD has continued Razel™ Scientific Instruments' long-standing tradition to provide researchers with high-quality and dependable infusion syringe pumps at low prices. MRD strives to provide researchers with infusion pumps that are robust, reliable, and affordable. Please visit http://www.razelscientific.com for further information on this exciting range of products.
Contact:
Bridget Zurn
President
Razel™ Scientific Instruments
http://www.razelscientific.com
###