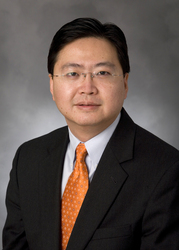 Our approach leverages ING's existing distribution and expertise while providing in-culture support that is critical to success in multicultural communities.
Windsor, Conn. (Vocus) December 12, 2009
Building on its existing multicultural sales success, ING announced today that it has added staff to further the company's enterprise-wide multicultural sales efforts, particularly in its retirement services business. This multicultural sales team provides marketing and sales assistance, in-language and in-culture financial education programs, training, and other customized support to distribution partners, plan sponsors and ING's regional sales organizations.
"With multicultural populations growing nearly five times faster than the overall U.S. population, we want to accelerate our growth and leverage the opportunity in the market. Our expanded capacity will better equip us to serve our distribution partners, plan sponsors and, ultimately, the multicultural Americans who are trying to save for their future and protect their families," said Rob Leary, incoming CEO of ING Insurance U.S.(1) "This effort also underscores our continued commitment to multicultural markets, which are an integral part of the growth in our core businesses of retirement services, life insurance and financial solutions for baby boomers."
For the past several years, ING's multicultural sales have been a driver of growth in its individual life and employee benefits business. The company recently began expanding its existing efforts in its retirement services business, which has been ranked as a top-three provider in the U.S.(2)
These efforts support a need in the market. A number of recent studies have found that African-Americans and Hispanics participate in and contribute to retirement plans at lower rates than whites and Asians. They also point to the improvement of financial literacy and education efforts as a way to better address this disparity.
Similar studies find disparity in Hispanic life insurance ownership when compared with the general population. According to a 2008 ING study, Hispanics are significantly less likely than the general population to have life insurance (39 percent vs. 71 percent) while they are more likely than the general population to say that they would need various protection should something happen to them. In fact, 89 percent of Hispanics said that someone in their situation should have life insurance.
"Our approach leverages ING's existing distribution and expertise while providing in-culture support that is critical to success in multicultural communities," said X. Rick Niu, chief marketing officer of ING U.S. Retirement Services, who also directs multicultural sales across the enterprise. "At ING, we have a unique opportunity to leverage diverse talents from within our large organization. ING's global presence, well-respected brand, diverse workforce, and our understanding of multicultural audiences position us well to continue to tap this large market opportunity."
The new team members are: Andres Vargas Escobar, vice president of multicultural sales operations, to be based in Windsor, Conn.; Juan Pablo Troncoso Philippi, manager of sales support, to be based in Irvine, Calif.; Nydia Monarrez Lozano, manager of sales support, to be based in Tampa, Fla.; and Erika Contreras Escobar, business coordinator, to be based in Windsor, Conn.
Each hails from a country within ING's Latin American operations, giving them direct and first-generational knowledge of those audiences here in the U.S. Combined with the existing multicultural sales staff, the team now represents many countries of origin, including Argentina, Chile, China, Colombia, Mexico and South Korea.
1 Effective January 1, 2010
2 Based on figures from Pensions and Investments (July 27, 2009), the business holds top rankings in the defined contribution industry with more than 52,000 plan sponsors, approximately 7 million plan participants, and over $235 billion in combined assets under administration and management.
Press inquiries:
Philip Margolis
ING
(860) 580-2676
About ING
ING is a global financial institution of Dutch origin banking, investments, life insurance and retirement services to over 85 million private, corporate and institutional clients in more than 40 countries. With a diverse workforce of about 130,000 people, ING is dedicated to setting the standard in helping our clients manage their financial future.
In the U.S., the ING (NYSE: ING) family of companies offer a comprehensive array of financial services to retail and institutional clients, which includes life insurance, retirement plans, mutual funds, managed accounts, alternative investments, direct banking, institutional investment management, annuities, employee benefits, financial planning, and reinsurance. ING holds top-tier rankings in key U.S. markets and serves over 29 million customers across the nation. For more information, visit http://www.ing.com/us.
ING's diversity management philosophy and commitment to workforce diversity, multicultural marketing, corporate citizenship and supplier diversity fosters an inclusive environment for employees that supports a distinctive product and service experience for the financial services consumer.
Important legal information
Certain of the statements contained herein are statements of future expectations and other forward-looking statements. These expectations are based on management's current views and assumptions and involve known and unknown risks and uncertainties. Actual results, performance or events may differ materially from those in such statements due to, among other things, (i) general economic conditions, in particular economic conditions in ING's core markets, (ii) performance of financial markets, including developing markets, (iii) the implementation of ING's restructuring plan to separate banking and insurance operations, (iv) changes in the availability of, and costs associated with, sources of liquidity, such as interbank funding, as well as conditions in the credit markets generally, including changes in borrower and counterparty creditworthiness, (v) the frequency and severity of insured loss events, (vi) mortality and morbidity levels and trends, (vii) persistency levels, (viii) interest rate levels, (ix) currency exchange rates, (x) general competitive factors, (xi) changes in laws and regulations, (xii) changes in the policies of governments and/or regulatory authorities, (xiii) conclusions with regard to purchase accounting assumptions and methodologies, (xiv) changes in ownership could affect the future availability to us of net operating loss, net capital loss and built-in loss carryforwards, and (xv) ING's ability to achieve projected operational synergies. ING assumes no obligation to update any forward-looking information contained in this document.
# # #