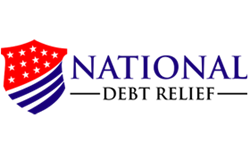 always have a list when heading to the grocery
Dallas, TX (PRWEB) April 22, 2015
National Debt Relief recently shared in an article published April 16, 2015 some simple tricks in letting consumers cut around on costs and in the process increase their savings account. The article titled "Simple Tricks For Cutting Costs And Fattening Up Your Piggy Bank" shares some tips not only to save on costs but improve financial management in general.
The article starts off by explaining that it is easy to feel how a slight increase in either gas or ordinary household items can affect the household budget. And every increase can make budgeting a lot more challenging. This makes cost cutting even more important because it helps consumers free up some funds in their budget and have a little more room to work around.
One of the cost cutting tips that the article shares is when consumers are dealing with their monthly grocery expenses. One important thing that consumers need to remember is to always have a list when heading to the grocery. It helps accomplish two main things for the budget - getting everything that is needed at home and preventing unnecessary expenses.
The article explains that having a list can help minimize the possibility of returning to the grocery because some items at home were not bought. It also helps regulate the expense because before putting anything in the cart, the list serves as a reminder of the most important items to buy and those "wants" might have to wait.
The article also shares how small changes can help cut costs and actually put more money in the piggy bank. It can be from how buying coffee every morning can be swapped with brewing coffee at home or even eating home-cooked meals instead of ordering take-out every night. These small changes can cut some costs in the budget and help manage he finances better.
To read the full article, click this link: [http://www.nationaldebtrelief.com/simple-tricks-for-cutting-costs-and-fattening-up-your-piggy-bank/