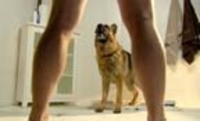 Be Safe. Be Secure. Be Connected.
BERWYN, Pa. (PRWEB) May 13, 2008
Zucker (AIRPLANE!, NAKED GUN) has created some of the most hilarious moments ever captured on film; and with National Banana, he's developing a library of online comedy videos as well as venturing into advertising. National Banana pushes satire to the edge, thus the InGrid campaign shows how traditional home security is a thing of the past. Through National Banana's first foray into consumer advertising, the campaign exposes the current state of home security in three settings:
Feeling Fed Up with Old Home Security Systems?
A homeowner discusses her preference for wireless capabilities and remote freedom, as she sits next to an insecure representative of home security's wired past:
The old approach to home security is inadequate with a wired legacy that doesn't give users an easy and flexible way to manage their home security. InGrid offers wireless home security that can be managed from anywhere; without the need to memorize codes or rush out the door when the alarm is set. InGrid's two-way wireless home security remote is as simple as locking or unlocking the car; even enabling users the power to arm the system and receive alerts with their cell phones. Feeling the Need for a Modern Home Security Solution?
A psychiatrist discusses the modern capabilities of an InGrid Home Security system with two Amish parents and their daughter:
The Amish frown upon the "worldly contraptions" of InGrid, but the daughter has made the decision to install InGrid for her security and convenience. The daughter reminds her parents that safety is worldly; and that she has the ability to arm and disarm InGrid from anywhere in the world, while also receiving alerts via cell phone and BlackBerry®. Feeling Vulnerable?
A man finishes a shower only to discover that an attack dog is waiting for him:
InGrid is a two-way, redundant communication system with virtually no point of vulnerability. InGrid is the most reliable system on the marketplace today through its all-digital communications that keep burglars away from their homes and most valued possessions. The Innovation Behind InGrid
InGrid offers consumers a new, all-digital way to manage their home security – through a cordless telephone, cell phone or Web browser. The system is easy to install by consumers and is lower in cost than traditional home security solutions. Key features include:
Emergency and non-emergency notifications via Web, email or text Web-based management for any sensor within the InGrid system 2-way keychain remote for arming and disarming 24/7 professional monitoring Integrated smoke and fire sensors Severe weather advisories "InGrid is unlike any other home security product on the market and we wanted our advertising to break through the sameness of the category—which is essentially one ad after another showing burglars and bad guys scaring the home owners. We want InGrid to be the positive side of security, giving more power to the consumer, more freedom, and superior protection," said Siegel. "Instead of going to a traditional ad agency, we chose to work with National Banana to create ads that are entertaining, memorable and fun. We want people to expect more when it comes to protecting their homes and families."
"National Banana is home to many of the funniest videos online, and our 'do it different' philosophy matches well with the objectives of InGrid—with their company philosophy and for their marketing campaign," said Patrick Panzarella, President of National Banana. "When we were approached by InGrid to take a fresh look at selling home security, it was a perfect challenge—how do we tell the story of a new, game-changing product in a fun and disruptive way. We've all seen many home security commercials that try to create fear and anxiety—trying to scare people into buying their products. We take a different approach with InGrid—getting people to actually LIKE them, making the consumer laugh and think about InGrid products in a relevant way that's on the edge of pop culture."
InGrid's message to consumers is "Be Safe. Be Secure. Be Connected." The first videos will appear through InGrid partner RCN, one of the largest facilities-based competitive providers of bundled cable, high-speed internet and phone services delivered over its own fiber-optic local network. RCN provides service in the Boston, Chicago, Eastern Pennsylvania, New York, and Washington, D.C. metropolitan markets.
The videos may be viewed online at http://www.ingridhome.com/rcn or http://nationalbanana.com. The spots will start airing on television in Chicago and Philadelphia later this month.
About InGrid
InGrid was founded to provide a new class of broadband-integrated Digital Home Security services for the residential and small business security market, principally through major broadband providers. InGrid's next generation systems and services provide better security than most dealer-installed systems, are almost impossible to defeat, and can be easily and conveniently managed from a cordless telephone, cell phone, or web browser. 24/7 monitoring services are provided by Guardian Protection Services, the nations largest privately held security company. Headquartered in Berwyn, PA, the company has received 16 U.S. patents to date. For more information, visit the company's website at http://www.InGridhome.com.
About National Banana
National Banana, Inc. is a newly established entertainment company founded by iconic director Jerry Zucker (AIRPLANE!, NAKED GUN) that produces comedic content to be leveraged across new and traditional media platforms. National Banana is also partnering with the advertising community to produce branded entertainment and commercial spots.
National Banana is a company funded by US Venture Partners and Venrock.
MULTIMEDIA GALLERY http://www.businesswire.com/cgi-bin/mmg.cgi?eid=5682835