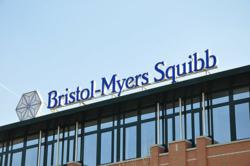 San Diego, California (PRWEB) January 08, 2012
Market Target, a leading technology based marketing agency announced today that it has provided Bristol-Myers Squibb with guidance on the purchase of Inhibitex. Based upon the current market awareness of Inhibitex products, particularly in the niche of Hepatitis C drugs, Bristol-Myers Squibb is encouraged to engage direct to consumer marketing as they have done with their current approved medications as well as communication of early stage trial developments.
Bristol-Myers currently has a market capitalization of approximately $58 billion and said it expects the transaction to dilute earnings through 2016 and projects costs from the merger of 4 cents a share in 2012 and 5 cents a share in 2013. Analysts typically expect Bristol-Myers to report per-share earnings of $2.01 in both 2012 and 2013, according to news agency Thomson Reuters. The announcement comes just before this next weeks health-care conference begins in San Francisco.
About MarketTarget
Since 2009, MarketTarget has been a leading provider of Search Engine Optimization, Search Engine Marketing and SEO Training Services. As a full service San Diego SEO services firm, MarketTarget also offers full service web marketing, SEO consulting services and custom SEO training options specifically tailored for small businesses. What sets Market Target apart from the competition is a mixture of Results, Communication, Pricing and Service. Our team of SEO Consulting Experts is focused on delivering SEO Services for San Diego, Los Angeles, Phoenix, San Francisco and Las Vegas. To learn more about what Market Target can do for you, please call 877-828-0196, email us marketing(at)markettarget(dot)com or visit our website at http://www.markettarget.com
Market Target has offices in the following locations;
Market Target Carlsbad
1902 Wright Place Suite 200
Carlsbad, California 92008
877.828.0196
Market Target San Diego
445 Eastgate Mall Suite 200
San Diego, California 92121
858.433.8659
Market Target New York
590 Madisson Avenue
New York City, New York 10022
212.256.9141
###