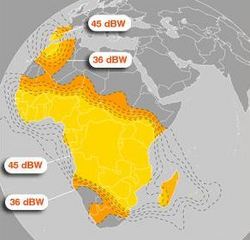 Our goal is to make INI culturally relevant, and not duplicate our domestic networks, INSP, i-Lifetv, or LFC
Charlotte, NC, USA (Vocus) May 19, 2008
An agreement has been reached between MultiChoice Africa and The Inspiration Networks for the launch of Inspiration Network International (INI) on satellite Eutelsat W4; channel 350. The announcement was made today by Bill Airy, Chief Operating Officer.
Launched in January 2005, INI was developed after more than twelve years of research. INI now has become the fastest growing inspirational network for the international audience. "Our goal is to make INI culturally relevant, and not duplicate our domestic networks, INSP, i-Lifetv, or LFC," Airy said. "INI's content reflects a global perspective with a wide range of programmes specifically of interest to the international audience." Airy noted that INI content has particular appeal for viewers in Africa, with programmes from more than 20 programmers native to various African countries, including Nigeria, Ghana and Zambia.
With the additional 10.7 million HH (via MultiChoice and Free-to-Air), INI now can be seen throughout Europe, the Middle East, Australia, New Zealand, and most of Africa. "Previously, INI had been available only in northern Africa, where the response has been very positive," noted Airy. "From every indication, this success will be duplicated in sub-Saharan Africa. INI resonates with audiences elsewhere in the world, and we believe that it will have an even greater impact in Africa."
One of INI's hallmarks is its line-up of exclusive and original programming, which includes a wide variety of musical series and specials, targeting the full-range of contemporary musical styles, ranging from traditional Gospel to hip hop and rap.
Teens from across the world have connected with the Steelroots block, fuelled by exclusive programmes featuring extreme sports and music. "We particularly are excited to bring this content to Africa," Airy said. "We believe that young audiences will find a voice that speaks their language."
INI also features many hours of exclusive content for children as well as practical lifestyle programmes which help viewers cultivate better relationships, stronger families, improved health, and sound finances. More information can be found at http://www.ini.tv .
Airy confirmed that additional international distribution agreements are being negotiated. "We have a global strategy. The groundwork has been laid and we know that our strategy works. We look forward to continued growth and expansion, both globally and in the U.S. for all of our networks."
About The Inspiration Networks
The Inspiration Networks are available to more than a billion people worldwide through multiple distribution platforms, including Internet Broadband (http://www.inspiration.net)], three satellite and cable TV networks (INSP - The Inspiration Network; i-Lifetv - Inspirational Life Television; and INI - Inspiration Network International). The Inspiration Networks also operate "Inspiration Video On Demand," the first inspirational platform for cable television video on demand (VOD) delivery and "Inspiration Global," providing broadband video content in the world's major trade languages.
About MultiChoice Africa
MultiChoice Africa Limited is a multi-channel pay television platform providing premium services to 47 countries across the African continent and adjacent Indian Ocean islands. Through the range of DStv bouquets, the company provides quality television entertainment to Africa's rich diversity of cultural and language requirements. Operations include subscriber management services and the management of a digital satellite television platform providing DStv which consists of wide selection of video and audio channels 24 hours a day. MultiChoice Africa operates from four satellites over Africa, this includes the C-Band IS 10 satellite which covers the whole of Africa, the KU Band Eutelsat W4 satellite which stretches from Senegal in the West to Mauritius in the East, SESAT over central Africa and the KU Band IS 7 satellite which covers Southern Africa. Through continuous innovation in technology and assembling an excellent range of bouquets, built around compelling news, as well as premium movie and sports channels, MultiChoice Africa has succeeded in adding significant value for subscribers and television consumers in Africa.
Contact:
Melissa Prince
mprince @ insp.com
UK 0203 239 9008
US 803 578 1359
# # #