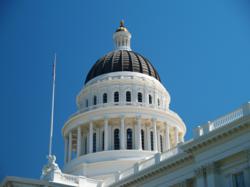 This result only adds to the growing list of results the firm's Sacramento personal injury lawyers have achieved for those who have been harmed.
Sacramento, California (PRWEB) October 06, 2011
The Sacramento construction site accident lawyers at the law firm of Demas & Rosenthal hereby announce that the firm has secured a $1,000,000.00 settlement on behalf of a client who was seriously injured while working at a construction site. The settlement was obtained after going through several different modes of pursuit of a recovery of damages.
The case was originally assigned case number 34-2009-00065173 in the Superior Court of California, County of Sacramento, and it involved an individual who was working on a job site when he was knocked off of a trailer by a forklift and injured. Initially, according to court documents, the defendant company claimed that the injured worker had simply slipped.
However, through aggressive depositions and pursuit of answers, the Sacramento construction site accident lawyers demonstrated that the defendant company was not as thorough regarding safety as it should have been and that the forklift driver had not been properly trained. Initially, though the defendants refused to settle.
However, with the use of expert witnesses and cutting-edge technology that provided an accurate reconstruction of the accident scene, the defendant company agreed after a pretrial mediation session to pay the $1,000,000.00 settlement amount. This mediation also included evidence offered that illustrated inconsistent statements on the part of the defendant company's witnesses. This settlement amount represented the policy limits for liability coverage provided by the defendant company.
About Demas & Rosenthal
Demas & Rosenthal is a law firm comprised of Sacramento personal injury lawyers who have been defending the legal rights of consumers for nearly 20 years. The firm has handled cases that include personal injury and negligence, auto accidents, defective products, defective drugs, construction site accidents and other consumer-related injury cases.
# # #