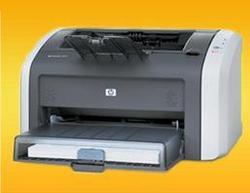 the quality of ink refill kits has improved considerably over the last couple of years. Gone are the days of ink spilling out everywhere, soiling clothing and carpeting.
Greenlawn, NY (PRWEB) October 15, 2009
The price of inkjet printers has hit an all-time low. Most inkjet printers, even all-in-one printers that feature fax, scan, and copy technology, cost less than $150. But buyers beware - Castle Ink reports that the cost of replacement inkjet cartridges has been heading in the other direction. In fact the lofty cost of ink is being compared to extravagancies like caviar. The shocking truth is that ink is actually more expensive when you compare them by volume.
The evolution of the printer into a complex work horse means increasing complicated circuitry is being used in inkjet cartridge chips. The bad news for consumers is that with complexity comes increased cost.
For example, consider that replacements for the popular HP OfficeJet 5610 Printer are $53 at Staples. While remanufactured cartridges are available for this model, they still cost upwards of $38. This is pricey considering that most printers require new cartridges after about 3 months of continuous use.
The good news for consumers is that there is an alternative. Instead of throwing away empty ink cartridges, consumers can purchase inkjet refill kits which contain all the necessary tools to refill an empty ink cartridge in a matter of minutes.
According to Castle Ink CEO Lauren Elward, "the quality of ink refill kits has improved considerably over the last couple of years. Gone are the days of ink spilling out everywhere, soiling clothing and carpeting." Elward describes the process as more sophisticated; a syringe is used to accurately feed the ink into a pin-sized hole in the cartridge.
Most refill kits contain about 120ml of ink (120ml black is $17.99 and 120ml color is $27.99), enough to completely refill a cartridge up to 6 times. Using the HP Officejet 5610 printer as an example, it costs about $7 per refill to refill both a black and color HP cartridge. It's clearly worth the elbow grease when you compare this cost to the $53 charged by Staples for genuine HP replacements, and even compared to the $38 for remanufactured cartridges.
Elward noted that Castle Ink started carrying inkjet refill kits recently in response to growing demand from customers. "During these tough economic times consumers simply can't afford to pay top dollar for name brand replacements. Strictly from a financial standpoint these products are less profitable for us, but we're more concerned about keeping our customers' costs down than making a few extra dollars on each sale."
Elward has harsh words for printer manufacturers who she claim knowingly mislead consumers into believing that they need to purchase expensive name brand replacements for their printers. She asserts that "these manufacturers propagate the common misconception that the use of remanufactured ink cartridges voids printer warranties." Fortunately the Magnuson-Moss Warranty Act determined that it is illegal for the manufacturer to suggest that use of remanufactured ink cartridges will render one's printer warranty void.
The benefits of using inkjet refill kits extend beyond cost savings; the use of refill kits goes a long way in helping to preserve the environment. Each year, millions of empty toner and inkjet cartridges are thrown into the trash, ending up in landfills or incinerators. Inkjet cartridges are constructed out of plastic, petroleum-based products and take about 1,000 years to decompose. By refilling ink cartridges consumers can help reduce solid waste and conserve raw materials and the energy needed to produce a new product.
Most inkjet cartridges can be recycled up to six times and typically produce the same quality and output as new cartridges. Given the environmental impact and cost savings, Inkjet refill kits are truly a sensible alternative.
###