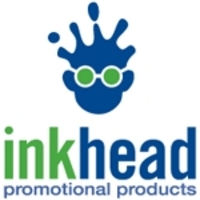 Atlanta, GA (PRWEB) March 24, 2010
InkHead Promotional Products has been honored with the Promotional Products Industry Association International (PPAI) 'Best of the Best' award for 2009. Each year, the PPAI recognizes the industry's top leaders through a series of prestigious awards that honor creativity, ingenuity and customer service. The PPAI selection process is discerning, carefully separating the cream of the crop in several demanding categories. Out of over 3000 suppliers and 100,000 distributors in the industry, the PPAI recognized InkHead as a distributor of personalized promotional products and custom corporate gifts.
This 'Best of Best' honor is actually the second mark of distinction conferred on InkHead at the 2009 PPAI Expo, held at Mandalay Bay Resort and Convention Center in Las Vegas, Nevada. The other, a prestigious gold award for technical and ecommerce website innovation, lauded InkHead's exceptional Web operations. Combined, the two awards capped off what has been a watershed year for the Atanta-based promotional products company.
Since its inception in 2003, InkHead has shown phenomenal growth and uncommon resilience in a challenging economy. With an amazing 522 percent growth rate through 2006, InkHead was declared the second fastest growing distributor in the advertising specialties industry by the Advertising Specialty Institute. InkHead also garnered praise from Inc. Magazine by being ranked No. 35 in the Top 100 Businesses in Atlanta and No. 64 in the Top 100 Business Services Companies
ABOUT INKHEAD – InkHead Promotional Products is the premier distributor of promotional products and promotional items.
###