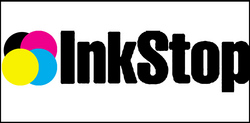 "This is a tremendous opportunity to purchase a great brand at a significant discount from the original cost,"
Grand Rapids, MI (PRWEB) March 4, 2010
Inkstop Inc., the Cleveland, Ohio-based electronics retailer has put its intellectual property up for sale to the highest bidder. In December, Grand Rapids, MI-based Liquid Asset Partners and Chicago, IL-based Solid Asset Solutions, sold all merchandise from 150 stores.
The group is now marketing the brand name and intellectual property to any and all interested parties through a bid process. Liquid Asset Partners and Solid Asset Solutions were appointed by the bankruptcy court to conduct the liquidation of all company assets in order to help recover money for creditors. The final sale of Inkstop's intellectual property (brand name, logo and website) is currently in process. All interested parties should contact Liquid Asset Partners or Solid Asset Solutions.
Inkstop spent millions of dollars on professionally designing their IP and developing an integrated marketing package to develop their brand. In addition to their professionally designed website, Inkstop rolled out its marketing campaign through its stores in major metropolitan areas and already benefits from brand-name recognition in these areas. Such areas include: Philadelphia, Washington DC, Cleveland, Detroit, Columbus, Cincinnati, Atlanta, Orlando, Dallas, Austin, San Antonio, St. Louis, Kansas City and Denver. The buyer of Inkstop's IP would capitalize on these professional efforts (and huge capital outlay) by purchasing the brand and related IP at a huge discount.
"This is a tremendous opportunity to purchase a great brand at a significant discount from the original cost," says Bill Melvin Jr., Liquid Asset Partners CEO, "A new buyer can build a company from this brand or re-label a current line of products. People love to hear a story of companies rising from the ashes and the buyer of this brand will be able to capitalize on that."
Inkstop opened its first store in Independence, OH in January 2006. Fueled by an aggressive growth plan they operated 162 retail stores in 14 states at their peak. Inkstop stores sold brand name and private label (Inkstop brand) ink and toner, plus computer accessories, digital photography items and other consumer electronics and related accessories. In April 2009, investment firm RBC Global Capital Markets ranked Inkstop as one of the 30 fastest growing retailers nationwide (Crain's Cleveland Business, April 27, 2009, "InkStop an upstart", Stan Bullard). Inkstop competed with well known retailers such as Staples, Office Depot, OfficeMax, RadioShack, and Best Buy.
Additional information about this sale can be found at http://www.LiquidAssetPartners.com. Interested parties can submit a non-binding letter of interest that indicates their intent to participate in the sale process to Liquid Asset Partners LLC by email via Sales (at) LiquidAssetPartners (dot) com.
Press Release Contact:
Bill Melvin Jr. 616.719.5917
###