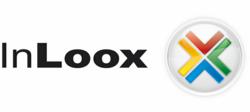 Munich, Germany (PRWEB) October 09, 2012
InLoox, a leading project management software supplier, announced that the company launched a new version of its online project software. InLoox PM 7 Web App offers many new features for the planning, management and documentation of projects and for the exchange of information between team members. An improved user interface makes project work even easier and more efficient.
InLoox PM Web App enables project teams to connect over the Internet and work on projects together, even on the go. The project software is completely web-based and does not require a software installation. InLoox PM Web App has been significantly improved and includes in version 7 a variety of new features.
The new ribbon-based user interface allows the user to complete tasks quickly and efficiently. Features and commands can be found easily and simplified dialogues offer an even greater ease of use.
The version has been updated with new planning and management features making it even easier to create a project plan. The new, improved time planning adjusts flexibly to different project planning methods. New planning features such as constraints, dependencies, lags and many other innovations enable the users to define logical relations between planning elements in a very practical way. The new version also includes backward scheduling to develop project plans based on the desired due date.
The one-stop document management offers an overview of all project documents and all document links. Project documents can be organized in folder structures providing a clear structure for all users.
InLoox PM 7 Web App also facilitates the exchange of information in the project team with new communication features. With the new project comments, team members can exchange project notes – even on the go. Formatted text enables the users to convey additional information about activities, time tracking entries, budgets and documents to their team members.
InLoox PM 7 Web App can be used in combination with InLoox PM 7 for Outlook or completely independent of it. The central project database synchronizes all data automatically. InLoox offers the latest version of the online project software not only as a classic license-based on-premise installation, but also as a turnkey leasing service in the Cloud – with InLoox now!, which was introduced at the same time.
Andreas Tremel, InLoox founder and CEO: "Our customers' flexibility and their freedom to choose are very important to us. Whether the users want to manage their projects via web browser, in the familiar user interface of Microsoft Outlook or in both environments, whether they want to use the software in the classic licensing model or via the project platform InLoox now! as an SaaS solution in the Cloud – they can select the usage model that is most suitable for their IT infrastructure, their budget and their working methods. Especially working in virtual teams and the integration of external professionals becomes a lot easier with our flexible product range."
About InLoox.
InLoox develops state-of-the-art software solutions that streamline and accelerate business processes. The product portfolio includes three product lines: InLoox PM for Outlook, an intuitive project management software solution that is fully integrated into Microsoft Outlook, the online project software InLoox PM Web App and InLoox now! – a turnkey project platform in the Cloud. The InLoox products are used in over 2,000 companies from all sectors of business, including more than 20% of the companies listed on the German Stock Exchange Index (DAX) and by more than 30,000 users on five continents and in over 40 countries worldwide. Well-known customers of InLoox PM include AVIS, Hitachi, Pentax Europe, Siemens, US Airways and many more.