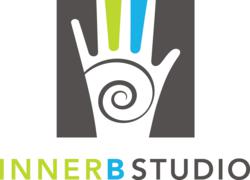 I work with those who have decided to live full, balanced lives.
Phoenix, Arizona (PRWEB) January 31, 2013
InnerB Studio's new location provides hypnotherapy service. Joanna notes, "Hypnotherapy is a safe, time effective method, that can be extremely successful in reaching clients' innumerable goals. The results can be seen after just one session, though some problems may require several meetings." The new location is convenient for those in the Central Phoenix area.
"Hypnotherapy can be used to relieve stress, anxiety, to stop an undesirable habit, like excessive shopping, smoking or biting nails. It can be used to reduce chronic pain, prepare for surgery, help with recovery. It helps to improve performance, relationships, and even allows a client to find answers to spiritual questions. Most people seek help of a Phoenix hypnotherapist to improve self esteem, lose weight or stop smoking", notes Joanna.
For the majority, hypnosis creates a state of deep pleasant relaxation. This is where the subconscious mind is more receptive to positive suggestions (approved or authored by the client) in order to improve the area of life a client desires to change. The client is always in control, therefore, for years professionals have been emphasizing that all hypnosis is self hypnosis. When a person makes positive changes in her life, it is simply proof how powerful her mind is.
"I have been fascinated by the power of the mind for over 20 years." Joanna says. "But one day few years ago, after series of adversities I had a truly spectacular insight, that made my life happier and more meaningful. As a result I knew I want to help others. There are still too many people suffering in the privacy of their own thoughts, (guilt, anxiety, low self esteem, you name it) who think that it is okay: that it is normal: I say, no, it is not. Of course, everybody will recognize on their own, if it a is healthy self-reflection or it takes something away from them. I work with those who have decided to live full, balanced lives."
Joanna is certified by the Southwest Institute of the Healing Arts, and since she was trained in the fascinating field of Mind Body Wellness, she sees the importance of looking at clients' problems from a broader perspective.
For more information please visit InnerBstudio.com
Joanna Zajusz, MA, CCHT, LC
480.331.8004
http://www.innerBstudio.com