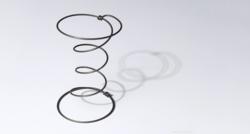 Denver, CO (PRWEB) May 10, 2013
For many, innerspring or coil beds are the only mattress they have purchased or slept on. This type of bed remains the most popular in America, available in nearly every mattress outlet from dozens of brands. Because of its commonality, consumers may overlook the essential question of whether springs are actually the best mattress option for their needs.
The latest article from blog BestMattressOnline.com takes a detailed look at how innerspring and specialty mattresses compare to offer consumers insight. These newer types of beds continue to see growth in popularity as consumers become aware of alternatives, sparking interest into which type is truly the best mattress. Titled "Why Innersprings May Not be the Best Mattress Option", this post discusses the pros and cons of spring beds with detailed analysis of how they perform relative to specialty mattresses like memory foam and latex.
One of the most surprising details is that overall, even though they prove more popular in sales, spring mattresses tend to rate about 20 percent lower than latex and memory foam beds, which earn the highest average satisfaction ratings. The positive aspects that help account for this popularity include widespread availability and variety, affordable options, initial comfort, and lower ratios of complaints regarding odors and heat.
However, there are several factors in which innerspring beds fall behind memory foam and/or latex in direct comparisons. In addition to being the lowest rated overall, owners of spring beds are also most likely to report painful sleep. The lifespan of these mattresses also tends to be about 2 to 5 years less than latex and memory foam, meaning they must be replaced more often. These two factors are attributed to construction and materials used.
The blog also finds that complaints of noise and motion transfer are relatively high with spring beds, but rarely an issue with foam mattresses. Though many believe spring beds to be better for intimate moments, the analysis in the article describes the best-rated as latex do to higher overall scores for comfort, no noise, durability and ease of movement.
When it comes to pricing, the idea that specialty mattresses are too expensive is debunked. With average innerspring prices in the mid-$1000 range, Best Mattress Online points out two well-reviewed specialty mattress brands offering competitive prices in or below that range. These included plant-based memory foam mattresses from Amerisleep.com as well as all natural Talalay latex mattresses from Astrabeds.com.
Based on their comparisons, the article concludes that innersprings may not be the best option for everyone. As sub-par satisfaction rankings and unfavorable outcomes on comfort and durability illustrate, consumers may end up with greater comfort and better overall value by considering alternative mattress options.
BestMattressOnline.com specializes in researching mattresses and mattress shopping to bring consumers useful and timely information. The blog format offers an accessible, mobile friendly platform for learning about brands and types of beds. Readers receive pro shopping tips, helpful guides, comparisons and more from an unbiased, fact-based perspective.