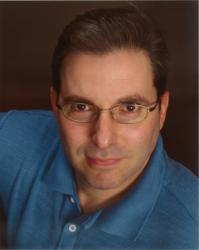 I am honored to be invited to deliver a keynote presentation at the inaugural Scrum Australia conference!
Niwot, Colorado (PRWEB) January 30, 2013
The inaugural Scrum Australia Conference is Australia's first two-day Scrum-focused event modeled after the highly successful Scrum Gatherings held around the world since 2004. Kenny Rubin, Managing Principal of Colorado-based Innolution, LLC, will deliver a conference keynote focused on understanding and applying Scrum in an economically sensible fashion. The content of the presentation is based on Rubin's recently published, best-selling book, Essential Scrum: A Practical Guide to the Most Popular Agile Process.
Ilan Goldstein, conference organizer and director of Sydney-based AxisAgile, remarked, "We are delighted to have Kenny be a keynote speaker at the inaugural Scrum Australia event. He is a world-class presenter that has experience training and coaching over 10,000 people in Scrum. We are confident the attendees with benefit from the real-world Scrum experience he has to share."
About Scrum Australia 2013
Scrum Australia 2013 (http://www.scrum.com.au) is Australia's first ever Scrum conference with an anticipated attendance of 200-250 people. It is the first of a series of annual events to promote and enhance the visibility of Scrum in Australia. The conference will include in-depth seminars, experience reports, and hands-on workshops. Scrum Australia runs from April 10 to April 11, 2013 and will be held at the NSW Teachers Federation Conference Centre in Sydney, Australia.
About Innolution, LLC and Kenneth S. Rubin
Kenneth S. Rubin is Managing Principal at Innolution, LLC, an agile training and coaching company that helps organizations develop products in an effective and economically sensible way. A Certified Scrum Trainer, Rubin has trained over 19,000 people on agile and Scrum, Smalltalk development, managing object-oriented projects, and transition management. He has coached over 200 companies, ranging from start-ups to Fortune 10.
Rubin was the first managing director of the worldwide Scrum Alliance, a nonprofit organization focused on the successful adoption of Scrum. In addition to authoring the book Essential Scrum: A Practical Guide to the Most Popular Agile Process, he is also the coauthor of the 1995 book Succeeding with Objects: Decision Frameworks for Project Management. Learn about his background at: http://www.innolution.com and follow him on his blog at the same site. Follow him on Twitter using @krubinagile