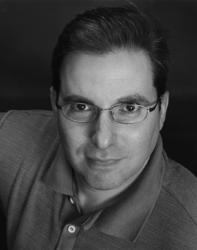 I am delighted to see the interest generated by the publication of my Essential Scrum book!
Niwot, CO (PRWEB) October 18, 2012
Kenny Rubin, Managing Principal of Innolution, LLC has participated in hours of agile-related conversation including a conference tutorial, interviews, and podcasts, all of which are available in their entirety for free in the resource section of the Innolution.com website.
Agile Alliance Video
Rubin delivered an enthusiastically received 90-minute tutorial on Strategies for Agile Portfolio Management to a packed room of over 120 participants at the Agile 2012 Conference in Grapevine, Texas. His presentation was one of a few that were pre-selected by the Agile 2012 organizing committee to be video taped.
ProjectsAtWork.com Podcasts
Well-known agile trainer and coach David Prior interviewed Kenny Rubin on behalf of ProjectsAtWork.com, a website that guides and connects project, program, and portfolio managers. The interview was audio recorded and segmented into two parts. The first part discusses:

How is the Essential Scrum book different from other agile books?
Why was the book written?
How are people using the book?
What is the history and motivation behind the new visual language used in the book?
The evolution of Scrum and the concept of self-organizing teams.
The second part discusses:

Rubin's company Innolution, LLC.
Rubin's role as the Managing Director of the Scrum Alliance in 2007.
The evolution of the Scrum Alliance over the past five years.
The Comparative Agility survey instrument.
Indicators of success and failure during organizational Scrum adoption.
The importance of embracing agile through the value chain.
InformIT Interview
Matthew Heusser, a respected and experienced software industry practitioner, interviewed Kenny Rubin on behalf of InformIT, a content-rich website representing the online presence of the information technology publishers and brands of Pearson, which through their Addison-Wesley Professional IMPRINT, published Rubin's Essential Scrum book. The interview covers:

Why write this book?
Why should a manager or executive read this book?
What are the origins of the visual agile language used in the book?
Why are topics like technical debt and high-level planning included in the book?
Why such a deep treatment of core agile principles?
What are some issues that cause organizations to fail when applying Scrum?
What are successful Scrum organizations doing differently?
Do iterations cause bottlenecks?
Is Scrum just a management fad that will go away?
InformIT Videos
InformIT also commissioned four video podcasts that featured Rubin discussing important agile topics. Each video is four to seven minutes long. The topics include:

Video 1 - Overview of the Essential Scrum Book
Video 2 - Scrum Framework Overview
Video 3 - Requirements and Change Management in Agile vs. Traditional Development
Video 4 - Product Backlog Grooming
Software Process and Measurement Cast (SPaMCAST)
Rubin was interviewed by Tom Cagley, moderator of the popular Software Process and Measurement (SPaMCast) blog. The interview includes:

Why another Scrum book?
What makes the Essential Scrum book unique?
Is Scrum a fad?
Why does Scrum work?
Why are there agile hybrids?
About Kenneth S. Rubin
Kenneth S. Rubin is Managing Principal at Innolution, LLC, an agile training and coaching company that helps organizations develop products in an effective and economically sensible way. A Certified Scrum Trainer, Kenny has trained over 18,000 people on agile and Scrum, Smalltalk development, managing object-oriented projects, and transition management. He has coached over 200 companies, ranging from start-ups to Fortune 10.
Kenny was the first managing director of the worldwide Scrum Alliance, a nonprofit organization focused on the successful adoption of Scrum. In addition to authoring the book Essential Scrum: A Practical Guide to the Most Popular Agile Process, he is also the coauthor of the 1995 book Succeeding with Objects: Decision Frameworks for Project Management. Learn about his background at: http://www.innolution.com and follow him on his blog at the same site. Follow him on Twitter using @krubinagile.
About Agile Alliance
Agile Alliance is a non-profit organization dedicated to promoting the concepts of agile software development. With nearly 6,000 members located around the globe, Agile Alliance is driven by the principles of agile methodologies and the value delivered to developers, organizations, and end users.
About ProjectsAtWork.com
ProjectsAtWork.com is a community of practitioners and thought-leaders breaking down barriers and building bridges to better manage projects, programs, portfolios, and teams. ProjectAtWork's mission is to guide and connect management professionals on the leading edge.
About InformIT
InformIT is the online presence of the family of information technology publishers and brands of Pearson, the world's largest learning company. InformIT is home to the leading technology publishing imprints Addison-Wesley Professional, Cisco Press, IBM Press, Pearson IT Certification, Prentice Hall Professional, QUE, and Sams. InformIT provides access to trusted and quality content and resources from the authors, creators, innovators, and leaders of technology and business.
About SPaMCAST
The Software Process and Measurement Cast provides a forum to explore the varied world of software process improvement and measurement. The SPaMCast covers topics that deal with the challenges of how work is done in information technology organizations as they grow and evolve.