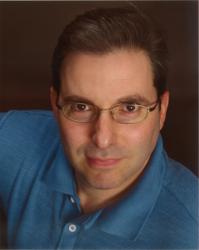 I am pleased to make my two newest presentations available to Agile community!
Niwot, Colorado (PRWEB) April 30, 2013
Kenneth S. Rubin, Managing Principal of Innolution, LLC announces the immediate availability of two new downloadable presentations: Economically Sensible Scrum, and Managing Technical Debt. Both presentations are based on Rubin's best-selling book "Essential Scrum: A Practical Guide to the Most Popular Agile Process," and are available in PDF format for free in the resource section of the Innolution.com website.
Economically Sensible Scrum
Economically Sensible Scrum was first delivered by Rubin as a keynote presentation to nearly 300 attendees at the inaugural Scrum Australia conference on April 10, 2013 in Sydney, Australia. The premise of economically sensible Scrum is there is no one universal way of applying Scrum. Instead, each organization must define its own unique approach by making appropriate decisions and tradeoffs when deciding how to use Scrum. These decisions need to be made in the context of an economic framework grounded in core agile principles. Unfortunately, many organizations are ignorant of or misapply core Scrum principles during development, fail to apply core agile principles throughout the value chain, or fail to create teams in an economically sensible way. In this presentation Rubin shows how to position Scrum decisions within the context of an economic framework that allows organizations to achieve superior business results with Scrum.
Managing Technical Debt
Managing Technical Debt was first delivered by Rubin at the Mile High Agile 2013 conference on April 19, 2013 in Denver, Colorado. The content of this presentation is based on Chapter 8 in Rubin's book "Essential Scrum: A Practical Guide to the Most Popular Agile Process," where technical debt is described as the obligation that a software organization incurs when it chooses a design or construction approach that is expedient in the short term but that increases complexity and is more costly in the long term. Many organizations are at or rapidly approaching the tipping point where technical debt spirals out of control and all consequences are amplified. This presentation defines different categories of technical debt: naive technical debt, unavoidable technical debt, and strategic technical debt. It then describes three activities for dealing with technical debt when performing agile development: managing the accrual of technical debt, making technical debt visible, and servicing technical debt. 
About Kenneth S. Rubin
Kenneth S. Rubin is Managing Principal at Innolution, LLC, an agile training and coaching company that helps organizations develop products in an effective and economically sensible way. A Certified Scrum Trainer, Kenny has trained over 19,000 people on agile and Scrum, Smalltalk development, managing object-oriented projects, and transition management. He has coached over 200 companies, ranging from start-ups to Fortune 10.
Kenny was the first managing director of the worldwide Scrum Alliance, a nonprofit organization focused on the successful adoption of Scrum. In addition to authoring the book Essential Scrum: A Practical Guide to the Most Popular Agile Process, he is also the coauthor of the 1995 book Succeeding with Objects: Decision Frameworks for Project Management. Learn about his background at: http://www.innolution.com and follow him on his blog at the same site. Follow him on Twitter using @krubinagile.