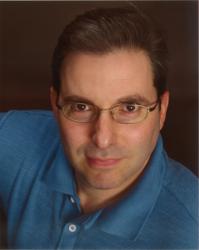 I am delighted to be offering my first public Scrum training course in Australia!
Niwot, Colorado (PRWEB) February 05, 2013
For the first time Innolution, LLC Managing Principal Kenny Rubin will teach his highly regarded Working on a Scrum Team course in Australia on the 8th and 9th of April 2013 in Sydney.
Working on a Scrum Team is a hands-on, discussion-oriented, two-day training course that weaves together three core topics areas: the foundation of agile and Scrum, user stories, and estimating and planning. This course is intended to provide a comprehensive emersion into what is needed to be a productive member of a Scrum team.
Anyone involved in a Scrum project (product owners, ScrumMasters, members of the development team) will benefit from attending this course, including: programmers, testers, analysts, project managers, and functional-area managers. To further enhance the experience, organizations should consider having entire teams attend so that all members will share a common set of concepts and common vocabulary for discussing these concepts as they begin to apply them to develop products.
According to one of Rubin's students, Ryan O'Hare, Betfair, Ltd, "Rubin gave a fantastic and stimulating course. Fast-paced and engaging it covered every possible question and element that cropped up. A great building block in order to implement Agile fully in the organisation."
The Working on a Scrum Team course is a well-balanced mix of lecture, small-group discussion and hands-on exercises. The content is based on Rubin's best-selling book Essential Scrum: A Practical Guide to the Most Popular Agile Process. The book and the Working on a Scrum Team course both use the new Visual AGILExicon™ (pronounced Visual Agile Lexicon), which is a 3D visual language for describing and communicating core agile and Scrum concepts in a graphically rich and visually appealing manner. The use of the Visual AGILExicon in the training materials provides a unique and highly visual way for people to understand and retain core agile and Scrum concepts.
The Working on a Scrum Team class on April 8th and 9th is scheduled to immediately precede the inaugural Scrum Australia Conference (scrum.com.au) that also will take place in Sydney, Australia on April 10-11, 2013. Rubin will deliver a conference keynote presentation focused on understanding and applying Scrum in an economically sensible fashion.
Working on a Scrum Team course registration information can be found at: http://workingonscrumteams04april2013.eventbrite.com. Early registration by March 8th will save A$200. More information about the course can be found at the Innolution.com website. Course attendees who are PMI (Project Management Institute) PMPs can claim 15 PDUs for successful completion of this course and apply this course towards meeting the requirement of the PMI Agile Certified Practitioner (PMI-ACP).
About Innolution, LLC and Kenneth S. Rubin
Kenneth S. Rubin is Managing Principal at Innolution, LLC, an agile training and coaching company that helps organizations develop products in an effective and economically sensible way. A Certified Scrum Trainer, Rubin has trained over 19,000 people on agile and Scrum, Smalltalk development, managing object-oriented projects, and transition management. He has coached over 200 companies, ranging from start-ups to Fortune 10.
Rubin was the first managing director of the worldwide Scrum Alliance, a nonprofit organization focused on the successful adoption of Scrum. In addition to authoring the best-selling book Essential Scrum: A Practical Guide to the Most Popular Agile Process, he is also the coauthor of the 1995 book Succeeding with Objects: Decision Frameworks for Project Management. Learn about his background at: http://www.innolution.com and follow him on his blog at the same site. Follow him on Twitter using @krubinagile.