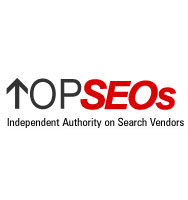 Innovate Media has been producing quality video specifically designed for the web for over six years. As a leader in the online video revolution, we have consistently provided thousands of videos for hundreds of clients
Plymouth, IN (PRWEB) January 27, 2009
True to its name, Innovate Media brings together the most innovative technologies of video production with SEO. As the popularity of Video SEO grows across the search engine marketing industry it becomes all the more essential that there are firms such as Innovate Media to provide clients with user-friendly and result-oriented outputs.
Being a full-scale online video production firm, efficient and quick delivery of high quality videos over the Internet is Innovate Media's top priority.
"Innovate Media has been producing quality video specifically designed for the web for over six years. As a leader in the online video revolution, we have consistently provided thousands of videos for hundreds of clients," says John Cecil, one of the founders of Innovate Media.
The leading position that Innovate Media has captured on topseos' list of rankings is due to its proven expertise in online video ads, interactive media productions, green screen productions, online video distribution, video marketing, online video delivery and tracking and other such technologies. What is more, Innovate Media's track record is supported not only by customer satisfaction but also customer loyalty.
"We have never made it easy for firms to get on topseos' rankings and we are always on a look out for firms like Innovate Media who consistently perform remarkably," says Jeev Trika, Partner at topseos.
To learn more about services provided by Innovate Media, visit: http://www.topseos.com/innovate-media-group.
To view the complete list of the winners of the best virtual spokesperson agencies, visit:
http://www.topseos.com/rankings-of-best-virtual-spokesperson-companies
###