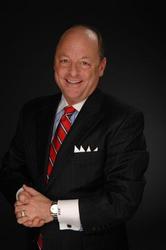 We are both honored and excited that someone of Jill's high reputation and talent for results has affiliated with Innovational Services
Philadelphia, PA (PRWEB) May 15, 2008
Innovational Services, a Philadelphia-area based company specializing in leadership development, executive coaching and career transition , is pleased to announce a formal strategic alliance with Emmy award winning broadcaster and communications skills expert, Jill Chernekoff, President and CEO of Chernekoff Communications.
With over 20 years of journalistic experience as a broadcaster, news anchor and expert speaker, Jill consults and coaches a diverse group of clients ranging from entrepreneurs to Fortune 100 executives. Using her communications skills expertise, passion for helping people grow and authentic appreciation for her clients, Jill excels at helping both individuals and corporations in achieving the extraordinary.
"We are both honored and excited that someone of Jill's high reputation and talent for results has affiliated with Innovational Services," says Michael C. Aquilino, Innovational Services President and CEO . "We have always sought to affiliate our company with the highest caliber of individuals and companies in order to serve our clients best interests. With the partnership with Jill Chernekoff and Chernekoff Communications we have exceeded our high standards," stated Aquilino.
"When I founded Chernekoff Communications after leaving my anchor position at Fox News in Philadelphia, I wanted to work directly with people and companies to help them use the power of authentic communication to improve both their lives and their companies," says Chernekoff. She further stated, "Over the last five years I have had the pleasure of seeing my company grow and today we have the opportunity to accelerate our growth as well as our clients', with this strategic alliance with Innovational Services."
Chernekoff Communications is a Philadelphia based company specializing in teaching communication skills, coaching and consulting for individuals and companies in the areas of executive presentation, media training, authentic communication, platform skills, and individual development.
Innovational Services, providing services nationally, is a leadership development company comprised of highly trained industry experts, career consultants and an experienced team of executive coaches dedicated to "partnering to unlock human potential" within individuals and organizations in order that their true intentions become realized. For more information, please visit http://www.innovationalservices.com.
Contact:
Michael Aquilino
Innovational Services
610-645-9722
maquilino@innovationalservices.com
###