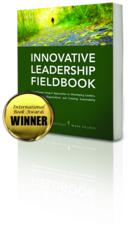 We have recieved great support from our community and we want to give back.
Columbus, Ohio (PRWEB) April 16, 2013
WCBE 90.5 FM enriches lives by providing the best original, independent and network programming, and by partnering with listeners and local organizations to grow and sustain our cultural and educational landscape. WCBE has provided superior public radio programming to Central Ohio residents since 1956.
Metcalf & Associates, Inc., too, believes in supporting community. We have received great support from local clients and friends and want to give back in a way that will improve our community as a whole. While we regularly donate to national charities, we also select a local charity each year to be a key recipient of our volunteer activities and donations. WCBE is that organization for 2013. In addition, we are donating a portion of the proceeds from our upcoming book, Innovative Leaders Guide to Transforming Organizations to support the station.
The Guide is the latest in a series focusing on helping leaders and their organizations innovate how they lead and transform their organizations. Among distinguished publications the firm has authored are the Innovative Leadership Fieldbook, winner of the 2012 International Book Award for Best Business Reference Book, and the Innovative Leadership Workbook for Nonprofit Executives winner of the 2012 USA Book Award for Best Business Reference Book.
Today's successful leaders and managers need to stay abreast of the global and local news and issues that WCBE broadcasts on a daily basis through great programs like "On Point," "Talk of the Nation" and "All Things Considered." At the same time thinking globally and acting locally, public radio creates opportunities by promoting local bands and community businesses.
Metcalf & Associates differentiates itself in its approach and published materials by using pioneering theoretical work in the field of leadership development, integral theory and organizational transformation. Its role is to convert this leading edge research into tools and processes that are practical to implement in mainstream organizations.
Metcalf & Associates, Inc., is a leadership development and management consulting firm that uses an integrative approach to innovate how leaders and their organizations lead and operate, helping them to thrive in a rapidly changing environment. CEO Maureen Metcalf is an acclaimed thought leader who has developed, tested and implemented emerging models that dramatically improve leaders and contribute toward organizational success. For information about all the workbooks in the series and to find out more about Metcalf & Associates, go to http://www.metcalf-associates.com.