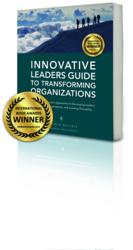 Leading change starts with leadership
Columbus, Ohio (PRWEB) June 25, 2013
Writers Talk, produced by the Ohio State University's Center for the Study and Teaching of Writing, interviews a wide variety of authors, focusing on how they produce text and communicate in a variety of genres.
Guests have included best sellers like RL Stine and Khaled Hosseini; songwriters like Ryan Key of Yellowcard and the band Taking Back Sunday; humor writers like Amy Schumer and Christopher Moore; Internet authors like Grammar Girl and John Green; journalists like Rick Reilly and Byron Pitts; and academics like OSU President Gordon Gee.
Metcalf will discuss her experience writing several award winning books including Innovative Leadership Fieldbook, winner of the 2012 International Book Award, Best Business Reference Book and the associated workbooks including the Innovative Leadership Workbook for Emerging Leaders and Manager, 2013 International Book Award Finalist, Best Business Career Book. Her latest book is the Innovative Leaders Guide to Transforming Organizations, winner of the 2013 International Book Award, Best Business Reference Book.
This program will be aired on Columbus NPR Stations:90.5 FM, WCBE Ohio; Wednesday at 8 pm and WCRS 102.1 & 98.3 FM; Monday at 3:30 pm.
During this decade of increased complexity and failed change initiatives, and amid an accelerated need for change, it is critical for organizations to identify new models that address these challenges while maintaining efficient and effective operations. Metcalf has dedicated the last ten years of her career to determining what the most successful leaders do to successfully transform organizations. Her books are focused on helping leaders innovate how they lead and transform their organizations. She is known for the combination of academic rigor and pragmatic approaches to developing leaders and transforming organizations.
"Leading change starts with leadership and yet, in many organizations, the process of leading change often omits the idea that transforming leaders is an integral part of the overall transformation process," says Metcalf. This book series to transforming leadership and organizations starts with an approach to leadership called innovative leadership. It is a comprehensive model defining five key elements required to successfully transform organizations. The series then continues with a "guide" to using innovative leadership to transform organizations providing models that increase your ability to successfully implement sustained change.
A common reason for transformation failure is that leaders focus on the systems, rather than the larger context that includes themselves as leader and the organizational culture. Because innovative leadership influences by engaging the four dimensions of belief, action, culture, and systems equally, innovative leaders are uniquely qualified—and have a much higher success rate—to transform organizations.
Metcalf & Associates, Inc., is a leadership development and management consulting firm that uses an integrative approach to help leaders and their organizations innovate how they lead and how they operate, helping them to thrive in a rapidly changing environment. CEO Maureen Metcalf is an acclaimed thought leader who has developed, tested, and implemented emerging models that dramatically improve leaders and contribute toward organizational success. Go to http://www.innovativeleadershipfieldbook.com to find out more about Metcalf & Associates and for information about all the workbooks in the series.