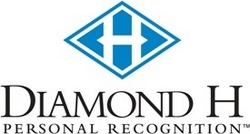 It's great having a partner like Diamond H who is committed to helping recognition professionals like myself support our workforce through ongoing updates and innovations
Fort Worth, TX (PRWEB) July 30, 2009
Diamond H Recognition, a leading provider of enterprise employee recognition and service award programs, has released version 4.1 of its Inspirus Catalyst platform. This new version offers an unmatched level of functionality for employee rewards and recognition program management.
Inspirus Catalyst is an enterprise-wide employee recognition solution that is designed to centralize recognition efforts from across the organization. As a result of its Software as a Service (SaaS) design, it receives regular updates based on client feedback and recognition trends in the marketplace. "We are excited about this new iteration of our Catalyst platform and the innovations that it brings to the market. At Diamond H we are committed to developing innovative products that are both aligned with employee recognition best practices, and help our clients do their jobs better," stated Michael Cobb, Diamond H President. The SaaS design of this application allows Diamond H to integrate updates and new innovations across all of its clients in a seamless manner. "It's great having a partner like Diamond H who is committed to helping recognition professionals like myself support our workforce through ongoing updates and innovations," stated Stephanie Merchiore, Manager of Recognition at Delta Air Lines, Inc.
A major component to this latest release is functionality to support milestone recognition. These new features are designed to support the recognition of special milestones and mini-milestones such as onboarding, birthdays, service anniversaries, retirement, as well as a variety of other events and special gifts. These important occasions can now be recognized from inside the Catalyst system, providing a more personalized experience for employees in a way that is integrated with other recognition initiatives from across the organization.
Also included in this new release is an all new reporting portal. This redesigned portal has been developed to offer a new user interface as well as added reporting capabilities for Catalyst clients. "Reporting is a critical component to any rewards and recognition strategy. The new options and functionality included in our latest Catalyst release offer an unmatched level of visibility into recognition program metrics. This new functionality will prove to be a great value for our Catalyst clients, as well as set a new standard for measuring recognition program success," stated Kimberly Smithson-Abel, Diamond H Recognition VP of Strategy and Business Development. The new reporting portal was designed to help organizations further quantify and measure the effectiveness of their recognition programs at work within their organization through advanced filtering and sorting of recognition program data. The new reporting options are available to administrators on an on-demand basis from any computer with internet access.
The Catalyst platform supports a variety of recognition program types including milestone recognition, e-cards, pinnacle programs, on-the-spot recognition, point uploads, and nomination programs. This platform is the foundation component of the MyDeltaRewards program within Delta Air Lines, Inc. that recently won the 2009 Recognition Professionals International (RPI) Best Overall Award for employee recognition best practices.
About Diamond H:
Diamond H Recognition has served the recognition industry for over 100 years and is adept at anticipating and innovating solutions for companies that want to inspire and engage their workforce. Diamond H combines its industry experienced thought leaders and category-leading Inspirus Technology to deliver enterprise employee recognition solutions that produce results. The Fort Worth-based company currently has programs at work in more than 350 organizations and supports millions of "recognition touches" annually for companies around the world. http://www.diamondh.com .
###