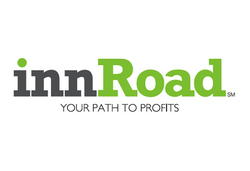 Within months of using innRoad, our revenues soared by 20% and occupancy rates improved by 4%, reflecting an overall return on investment of 2500%
Sag Harbor, N.Y. (PRWEB) May 11, 2009
innRoad Inc., the hospitality industry's first, and only, Software-as-a-Service (Saas) solution that integrates property management, global distribution, bookings and marketing on a single platform, is quickly proving to be a game-changing management tool for independent hotel owners. In fact, innRoad customers are reporting exceptional revenue growth, and the ability to compete on a level playing field with big franchises, as keys to their success in these difficult economic times.
One innRoad hotel customer, the Chelsea Pines Inn in New York, N.Y., has reaped a 720% return on their investment. "innRoad has helped accelerate our reservation activity, increased our labor savings and improved our ability to sell more rooms through more channels online. Most importantly in the current economy, innRoad has been a great way for us to maintain our booking volume," says Al Ridolfo, general manager, (Read the Chelsea Pines Inn case study here.)
The five-property Enclave Inn of Bridgehampton, N.Y., noted equally impressive results. "Within months of using innRoad, our revenues soared by 20% and occupancy rates improved by 4%, reflecting an overall return on investment of 2500%," echoes Enclave Inn owner Michael Wudyka. "The top-line benefits have also been significant. innRoad has so dramatically streamlined operations, that we have more time to focus on our guests and plan for future growth." (Read the Enclave Inn case study here.)
'Systems Without Software'
innRoad's Software-as-a-Service delivery model, also used by the CRM leader SalesForce.com and social networking giant Facebook, is revolutionizing the way hotel owners manage their properties over the Internet--and helping them profit. Unlike traditional 'off-the-shelf' software systems, innRoad is easily accessible via the Internet. Which means customers no longer need to install software or buy hardware. They pay only a small monthly subscription fee based on usage, with no minimum contract.
And, unlike many web-based property management solutions that merely offer access to central reservation and global distribution systems, innRoad actually integrates CRS and GDS with PMS. Room inventories, rates and availability rules are posted and updated in real time--without duplicate entry--increasing visibility online and selling more rooms through more channels.
"Even in today's economy, innRoad customers are continuing to experience significant success resulting from SaaS, or 'on-demand delivery', which frees them from the high costs and constraints of traditional software," said Murat Ozsu, innRoad founder and CEO. "It is critical that our customers are able to grow their businesses, not their costs. We are proud of the prosperity they are experiencing with innRoad."
innRoad's subscription pricing model differs significantly from other ASP- and web-based hotel management systems, which typically charge hotels high fees for installing, hosting and maintaining the technology. Adds Ozsu, "Paying a predictable monthly subscription fee finally allows independent hotels to improve their margins and better manage their monthly cash flow--which helps them be more flexible and competitive."
The Future Is 'On Demand'
In addition to helping independent hotels achieve new levels of success today, innRoad promises customers ongoing prosperity well into the future.
"innRoad's proven security, reliability and scalability make it possible for us to deliver new applications and features to all our customers on a continuous basis, helping help them grow, manage their hotels with ease and maintain a high level of profitability," adds Ozsu.
innRoad encourages hotel owners to demo this exciting new hotel management solution at http://innroad.com/OnLineDemo/. Or, they can register for a free 30-day trial at http://innroad.com/FreeTrial/. The typical set up time for a 100-room property is less than a day, with no software to install or download.
For more information about innRoad, go to http://www.innroad.com.
About innRoad, Inc.
innRoad is the first, and only, technology company to address the needs of independent hoteliers for an efficient, affordable solution that seamlessly integrates bookings, global distribution, property management and marketing all on a single, easy-to-use platform. Building on Software-as-a-Service (SaaS) delivery, low-cost subscription pricing and knowledgeable customer support, the company is revolutionizing the way hotel owner and operators manage their properties over the Internet --and helping them increase profits.
# # #