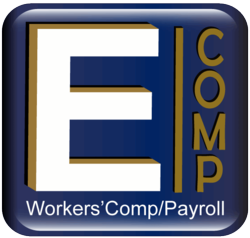 "E-COMP enables us to provide an efficient and cost-effective workers' comp solution to our clients that seamlessly integrates with our smart payroll and HR services."
Nashville, TN (PRWEB) June 28, 2011
To better serve its rapidly expanding family of payroll and HR clients, Inova Payroll has formed a strategic partnership with E-COMP to offer "Pay-As-You-Go" workers' comp. Farsheed Ferdowsi, President and CEO of Inova Payroll, said, "in keeping with our pledge that innovation shall permeate every aspect of our enterprise, this partnership with E-COMP enables us to provide an efficient and cost-effective workers' comp. solution to our clients that seamlessly integrates with our smart payroll and HR services." Melanie Crow, Inova Payroll's VP Sales explained, "Obtaining worker's comp. insurance using E-Comp and its "Pay-As-You-Go" solution provides a number of advantages to our clients, such as: exact calculation and payment of worker's comp. premiums at each payroll improves cash flow, eliminates end of year surprise bills, and removes the need for the costly and time-consuming annual audits."
Inova Payroll's "Pay-As-You-Go" worker's comp. insurance option delivers many time and money saving benefits including: full integration with payroll; competitive quotes from top-rated insurance carriers; premiums that are calculated on actual payroll (not estimated); and no large deposits up front or lump sum bills at the end of the year. With the "Pay-As-You-Go" model, a business's chance of a year-end audit is minimized. Other features include no monthly/quarterly audit reports to complete (unless it's state mandated), no checks to write as the premium is automatically debited, guaranteed 24-hour turn-around on certificates and local 24-hour claims service and support centers.
About Inova Payroll: Inova Payroll offers a complete line of smart payroll and HR solutions for companies of all sizes. Combining innovative, state-of-the-art technology with our earnest commitment to high-touch customer care, Inova Payroll sets a new standard in customer satisfaction. Our impressive suite of services encompass one-database payroll and HR solutions, nationwide tax filing, integrated time management systems and a growing suite of InovaPlus™ ancillary products. For more information, call 615-421-0600 or visit http://www.inovapayroll.com.
About E-COMP: E-COMP is an innovator in the industry, offering a premier product through high quality, top rated insurance carriers. Process and technology are state of the art. E-COMP is a division of Granite Insurance Brokers, Inc. — a national insurance brokerage firm — licensed in 49 states and specializing in pay-as-you-go workers' comp. insurance. With over 25 years experience, E-COMP's team of program specialists are dedicated, knowledgeable and provide a high level of service.
###