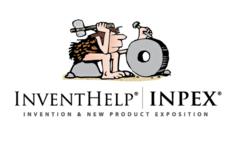 Pittsburgh, PA (PRWEB) June 12, 2013
InventHelp's Invention & New Product Exposition (INPEX) is hosting its 28th annual INPEX® show, June 19-21, 2013, at the David L. Lawrence Convention Center in Pittsburgh.
INPEX, America's Largest Invention Trade Show, features over 300 inventors from the United States and more than 20 countries. The show is unique in that it brings inventors together with industry representatives in one convenient networking forum. The INPEX Inventors University™, a series of seminars, presentations and panel discussions on topics like prototyping, patenting and manufacturing, will be held each morning before the show floor opens.
This year, INPEX is pleased to announce that Reichart Von Wolfsheild and Scotty Ziegler, hosts of the History Channel hit show Invention USA, will be the keynote speakers. Von Wolfsheild and Ziegler will speak at 10 a.m. on Wednesday, June 19 to help officially kick off INPEX 2013. While there, the men will speak, meet and greet inventors and walk the trade show floor.
INPEX will also feature private product searches, where inventors can present ideas to large, well-known companies who are looking for new products to add to their existing lines, as well as provide feedback to the inventors about their products. Schroeder & Tremayne, Rubbermaid, Danco, Hampton Direct, Irwin Tools, SkyMall, Plews & Edelmann, Reckitt Benckiser, Elmer's and Kraft Food Groups have signed on to conduct private product searches at INPEX 2013. In addition to these companies, the Electronic Retailing Association (ERA) will be conducting a search for products that would be a good fit for the New Product Showcase at their annual show in Las Vegas in September.
QVC will also be at INPEX on Friday, June 21, looking for inventors for its QVC Sprouts Program. This program gives entrepreneurs with a retail ready product the opportunity to break into the direct-to-consumer marketplace. QVC will hold a review panel comprised of their buyers at INPEX to uncover products for possible inclusion in Sprouts.
There are also planned events for business attendees attending INPEX 2013. The 2nd annual Open Innovation Conference will bring together open innovation leaders and advanced practitioners from multiple industries to address all facets of the innovation-to-market cycle. On June 19th and 20th, business attendees can hear representatives from leading companies talk about how they build and maintain sustainable innovation practices and address current open innovation challenges and opportunities.
INPEX is a service of InventHelp, America's largest invention submission company. If you are an inventor or business interested in finding out more information about INPEX, visit our website here or call 888-54-INPEX today.
# # #