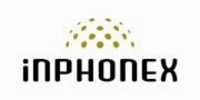 Matt's primary focus will be to significantly grow revenues while preserving and enhancing our legacy of unrivaled product quality, innovation, and customer value
MIAMI (PRWEB) June 24, 2008
Bramson will assume direct management responsibility for the sales divisions of both InPhonex and VarPhonex operations worldwide. "Matt's primary focus will be to significantly grow revenues while preserving and enhancing our legacy of unrivaled product quality, innovation, and customer value," said Lim.
Bramson comes to InPhonex from XO Communications where, over a ten-year career, he helped XO develop from a start-up to a major national provider with more than 200,000 customers, 5,000 employees, and $1.4 billion in annual revenue. During his career with XO, Bramson was a multiple award-winning individual contributor, impactful sales manager, and assistant to XO's Chairman, Carl Icahn. Before joining InPhonex, Bramson spent two successful years heading up XO's corporate business development. In that role he was responsible for developing relationships that allowed XO to launch successful products in the Software-as-a-Service (SaaS) and Fixed-Mobile Convergence (FMC) categories.
Bramson brings to InPhonex more than 15 years experience in telecommunications. His broad product expertise, strategic capabilities, and proven sales management skills will be a tremendous asset to InPhonex.
About InPhonex
Founded in 2003, InPhonex is a leading provider of proven, high quality internet telephony services and infrastructure for business and residential users worldwide.
Headquartered in Miami, InPhonex is a privately held company with technical data centers in Miami and Virginia serving 150 countries. For more information on InPhonex, visit http://www.inphonex.com/main/about-us.php.