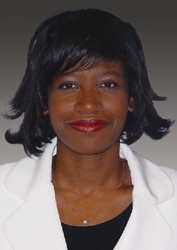 There's a heated partisan debate over the content, structure, and impact of the ARRA
Reston, VA (Vocus) February 10, 2009
Federal contractors should not wait until the economic stimulus package is passed to uncover $62 billion dollars worth of potential opportunities. While the Senate finalizes its version of the legislation, INPUT has already identified several areas expected to find a place in the final bill. The key: identify shared priorities between the House and Senate.
The House passed its version of the American Recovery and Reinvestment Act (ARRA), while the Senate prepares to vote on their amended version early this week. According to INPUT, contractors should focus on the commonalities in the two pieces of legislation as these will be the programs that are most likely to be enacted.
"There's a heated partisan debate over the content, structure, and impact of the ARRA," stated Deniece Peterson, principal analyst with INPUT. "However, the common priorities that are mission-critical, create jobs, or address high-priority, long-term federal goals have the most staying power."
Mission Critical
Border and transportation security were called out in both versions of the ARRA, with funding set-aside for detection and checkpoint technologies. The Senate would also fund baggage screening, tactical communications equipment and radios, SBInet technology and fencing, and other security activities for total spending of $1.4 billion, compared to the $600M allocated in the House bill. The State Department would likely receive funding for its role in the Comprehensive National Cyber Security Initiative and technology upgrades, while the Social Security Administration could be set to receive funding for a new National Computer Center and related technology to address a serious lack of personnel and processing backlogs.
Job Creation
Contractors involved in facilities construction and modernization could see $27 billion in opportunities. These infrastructure projects are at the center of the government's job creation strategy. While both sides of Congress have a long list of agencies needing updated facilities, they agree in a number of areas: research facility modernization (NSF, NIH, CDC); military housing and child development centers facilities (DoD); health facilities (HHS, DoD); road, bridge and trail repair (DOI); and energy conservation projects for existing facilities (GSA, DoD, VA). These projects will call for contractors to provide products and services to upgrade technology (e.g., networking, computers, energy efficiency monitoring, etc.), equipment, lighting and heating, as well as professional services (e.g., design, testing, inspection, etc.).
Long-Term Goals
Both versions of the ARRA have projects related to some of the federal government's long-term initiatives, such as energy and health IT. Smart grid modernization, alternative energy R&D, and the development of a health IT architecture and electronic health records are critical elements of the federal government's plan to save money and to reduce its carbon footprint. The stimulus plan could contain up to $34 billion in energy and health IT initiatives.
The stimulus package will represent other opportunities inherent in such a large scale effort. "The workforce shortage and the volume of spending will require support in grants, financial, and program management," said John Slye, principal analyst with INPUT.
Both bills require expenditure plans within 30 days and project starts within 120 days in many areas. These time constraints introduce vendor risk, depending on how prepared the government is to implement large scale initiatives in such a short period of time. Contractors seeking opportunities from the ARRA should be prepared with ready-made solutions, despite uncertainty around acquisition time frames.
Contractors that mobilize around these Obama administration priorities - which would likely receive funding with or without a stimulus package - will be better prepared when agency dollars begin flowing than those taking a "wait-and-see" approach.
Contractors can stay informed about the stimulus package by visiting INPUT's Economic Stimulus Knowledge Center and B2G Breaking Views blog.
For more information about border and transportation security spending, access INPUT's report, "Federal Border and Transportation Security Market Forecast, 2008-2013".
EDITOR'S NOTE: To speak with an INPUT analyst, please contact Helena Brito at hbrito (at) input (dot) com or 703-707-4161.
About INPUT:
INPUT is the authority on government business. Established in 1974, INPUT helps companies develop federal, state, and local government business and helps public sector organizations achieve their objectives. Over 1,500 member organizations, including small specialized companies, new entrants to the public sector, and the largest government contractors and agencies, rely on INPUT for the latest and most comprehensive procurement and market information, consulting, powerful sales management tools, and educational & networking events. For more information about INPUT, visit http://www.input.com or call 703-707-3500.
Proper use of name is INPUT
11720 Plaza America Dr.
Suite 1200
Reston, VA 20190
Tel: (703) 707-3500
Fax: (703) 707-6201
http://www.input.com
Media Contact:
Helena Brito
hbrito (at) input (dot) com
703-707-4161
###