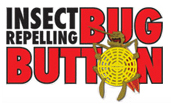 By using all natural insect repellent products you make the active choice to take care of your body by not harming it with harsh chemicals.
San Marcos, CA (PRWEB) June 29, 2011
Evergreen Research™ creates a safe and pure all natural formula to repel annoying pesky biting insects. After extensive research the company has decided to release the key ingredients to their patent pending formula. The ingredients are derived from plants and injected in their environmentally friendly products. Having these ingredients as a base makes Evergreen Research™ products not only a defense against biting insects, but remarkably effective at repelling insects.
"A typical summertime scene: sitting on a comfortable lawn chair enjoying every minute of the sunset with an icy lemonade. Hear your favorite summertime tunes as you sink into a light sleep. Suddenly, a zinging noise wakes you as you find your arms slapping your legs violently as a reflex. These biting intruders have arrived and they are everywhere. Out in the garden the gnats and mosquitoes are attacking at full force, by the stream the biting flies are ravenous, and on your morning walk chiggers are ready to prey," Erika Cordova, International Sales Representative at Evergreen Research™
With the multitude of diseases that can come as a direct effect of an insect bite it's no surprise there are thousands of insect repellents out in the market designed to help and protect the skin. Several outdated repellents on the market include DEET. Research studies have proven that the use of DEET on human skin can have severe side effects. This has ultimately led many concerned individuals to seek out a more healthy and natural option. Evergreen Research™ provides a breakthrough alternative for those concerned citizens who are tired of putting themselves, their families or their environment at risk. Evergreen products are made with all natural essential oils to provide safe, long lasting and reliable results. The three main oils that comprise the exclusive formula for Evergreen Research™'s insect repelling products are; Philippine Geranium Oil, Indonesian Lemongrass Oil, and Citronella Oil. A combination of these three natural oils creates an invisible barrier to keep the mosquitoes and biting bugs from coming near individuals.
Derived from a Southeast Asian formula these essential oils have been injected into the polymer structure of the products. The combination that follows makes the best natural insect repelling barrier on the market.
Philippine Geranium Oil – Geranium Oil has long been used in other parts of the world as a powerful insect repellent. In small villages in the Philippines during the summertime women are known to apply this oil on their children as a means of keeping them from getting bitten by mosquitoes that could be infected with diseases like West Nile Virus. This oil comes from a semi-succulent plant that usually grows around 3 feet tall and contains small pink flowers on it. The scent in particular is known for its sweetness that has been known to be similar to a rose.
Indonesian Lemon Grass Oil – Lemon grass is widely used in Indonesia as an accessible way for everyone to keep safe from disease ridden mosquitoes. Thanks to Indonesia's tropical climate Lemon Grass can be grown across the majority of the country. Indonesians grow lemon grass around their homes to keep themselves protected. Lemon grass has light green leaves that arch up and outward and grow between 2 and 4 feet tall. It has a fresh and lemony fragrance which is known to be relaxing. Lemongrass oil has also been known to treat a variety of respiratory infections including a sore throat.
Citronella Oil – Citronella oil is famous for repelling insects and is the most commonly used oil in all natural insect repelling products. Citronella has been used for over 50 years as an insect repellent and mainly grows in some Asian countries and some islands in of the Asia Pacific. It has a crisp lemony aroma is a pleasing scent said to have many positive side effects such as treating headaches and also having an anti inflammatory effect.
"By using all natural insect repellent products individuals make the active choice to take care of their body by not harming it with harsh chemicals. Choose to take care of the environment by not polluting it with aerosols sprays. Choose to take care of your family by not exposing them to the dangers of being outdoors unprotected with millions of buzzing mosquitoes around and waiting to attack."–CEO, Evergreen Research™
ABOUT EVERGREEN RESEARCH
At Evergreen Research™, our top priority is to produce environmentally safe products that are effective for our customers. At our San Diego research facility, dedicated scientists carry out testing and research to combine the best natural botanicals with current technology. Evergreen Research™ ensures that all of our products are not only environmentally safe & non-toxic, but also exceptionally effective.
Chemicals that people have used in the past to repel insects are becoming suspect in a wide variety of illnesses and diseases. People no longer want to take the chance of exposing themselves and their children to dangerous toxins just to enjoy the outdoors. Merchandisers are finding that products are being banned that were considered safe a short time ago. People are demanding natural alternatives and Evergreen Research™ is providing great choices.
Evergreen Research™ makes the world a better place and provides incredibly marketable products at the same time. Evergreen Research™ invites any input into a continued quest to provide outstanding products.
###