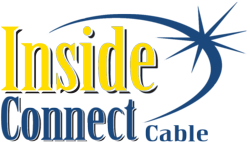 "Not only are we giving people the connection speeds they need, but now they have an option for quality video service without putting a dish on the side of the house."
- TJ Scott
IT Director, Inside Connect Cable
Bremen, KY (PRWEB) October 16, 2012
After serving Bullitt County for nearly a decade, Inside Connect Cable saw an opportunity to move into other rural areas of the state. "With the national focus on broadband, and fiber expansion in particular, we are finding opportunities to offer customers high speed internet in areas traditionally starved for a true high speed connection," said IT Director, TJ Scott. "Not only are we giving people the connection speeds they need, but now they have an option for quality video service without putting a dish on the side of the house."
With operations now in the counties of Bullitt, Hancock, McLean, and Muhlenberg, Inside Connect plans to continue expansion further into the state. "We are excited about the opportunity to continually expand our ever-growing fiber network in Kentucky and bring a much needed service to the areas that most need it while offering it at a price that is extremely affordable," commented Managing Partner, Clay Manley.
While maintaining their headquarters in Brooks, KY, Inside Connect opened a local office at 4446 Main Street in Bremen, hiring local residents to handle the day-to-day operations. "It's just something we needed to do. If we are to serve the community in the way we believe it should be served, there has to be a real and local presence by ICC," said Manley. "This allows us to give the community the attention it deserves."
Inside Connect, a family owned and operated company, has been providing Video, Internet, and Phone service to Bullitt County residents since 2003. For more information about the availability of high speed internet in your area visit http://www.iccable.com or contact Inside Connect Cable at 855-55-CABLE.