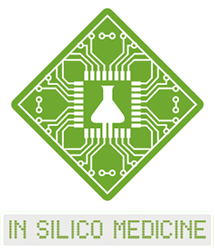 InSilico Medicine is a Baltimore-based bioinformatics and drug discovery company specializing in cancer and aging research and personalized medicine in age-related diseases.
Baltimore, MD (PRWEB) May 30, 2014
InSilico Medicine, Inc, engaged in cancer and aging research for drug discovery and developing personalized approaches to extending productive longevity is proud to announce the addition of Prof. Bud Mishra to its board of scientific advisors.
"Dr. Alex Zhavoronkov is a fascinating young scientist, seriously engaged in modeling the future of aging and various diseases that accompany it. He has assembled a dream team, especially with a leading visionary, Dr. Charles Cantor, who has "disrupted" the way we think about biology, biotechnology and bioinformatics. With a group like this, I hope to engage in a collective 'head-banging' against amazingly challenging biomedical problems - using some of the most advanced science and technologies", said professor Bud Mishra.
"It is a pleasure to be involved in this innovative enterprise that can potentially really optimize individual medical care. I look forward to working with some of the outstanding participants in this endeavor. In particular I have long hoped for an opportunity to do something direct with bud Mishra and now that he has also joined the SAB of Insilico Medicine we have a forum to promote brain storming and interactions", said Dr. Charles Cantor, a professor at Boston University, the former director of the Human Genome Project with the Department of Energy and the chair of the science advisory board of InSilico Medicine, Inc.
Prof. Bhubaneswar (Bud) Mishra is a professor of computer science and mathematics at NYU's Courant Institute of Mathematical Sciences, professor of human genetics at Mt. Sinai School of Medicine, and a professor of cell biology at NYU School of Medicine. He founded the NYU/Courant Bioinformatics Group, a multi-disciplinary group working on research at the interface of computer science, applied mathematics and biology. His primary research subfield is "applied algorithmics," but has ranged more generally from compilers, algorithms and complexity, logic, and algebra to robotics, finance, Internet, and biology.
Dr. Mishra published over three hundred high-impact publications on subjects ranging from mathematics, computer science and robotics to causality of cancer and genetics. His works were cited over five thousand times by other scientists and led to the many successful businesses and practical implementations.
"The sole fact that computer science juggernauts like Dr. Bud Mishra, whose research fuelled the computer, the Internet and the genomics revolutions are now working on aging research gives me a lot of hope for the future. These luminaries are creating the new level of abstraction on top of the laboratory science and using the rapidly expanding knowledge base to find practical applications that may rapidly translate into clinical practice. Our goal is to prove to the academic community, pharmaceutical companies, regulators and policy makers that it is possible to significantly streamline aging research for drug repurposing, drug discovery and personalization. Extending productive longevity is no longer a dream, but a clearly achievable objective", said Alex Zhavoronkov, PhD, CEO of InSilico Medicine, Inc.
About InSilico Medicine, Inc
Insilico Medicine, Inc is a Baltimore-based bioinformatics and drug discovery company specializing in aging research and personalized medicine in age-related diseases. The company developed methods and software tools to predict the effectiveness of the various targeted drugs in oncology and extrapolated these methods to evaluate the possible geroprotective properties of the many drugs with known molecular targets. The mission of InSilico Medicine is to find working solutions to treat, cure and prevent age-related diseases and aging itself through excellence in knowledge management, machine learning and bioinformatics, relentless pursuit for new drug, omics and clinical outcomes data, development of reliable in silico drug screening methods, novel validation approaches and strong international partnerships in personalized medicine. This mission will be achieved within the regulatory frameworks as well as the legal and ethical boundaries and by working with the outstanding scientists, academic and medical institutions and pharmaceutical companies of impeccable credibility.
Contact @ Insilico Medicine:
InSilico Medicine, Inc
Johns Hopkins University Eastern Campus
B301, 1101 East 33rd Street
Baltimore, MD 21218
Qinsong Zhu, PhD
Chief Operating Officer
+14107109674
zhu(at)insilicomedicine(dot)com