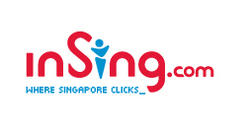 We're certain our NightOut section will provide fantastic ideas of things to do and places to go to entertain everyone.
Singapore (PRWEB) December 24, 2009
SingTel Digital Media's inSing.com, today added to its comprehensive lifestyle offering by providing a dedicated NightOut section.
The exclusive NightOut section provides details about all the things to do in Singapore after 9pm - from places to shop, restaurants to visit, and parties and events to attend - a broad range of options to interest everyone, from families and teens to singles and couples. Whether you're searching for a fun and lively restaurant for supper with the kids, a romantic dinner for two, or exciting events and activities to take part in with your friends, inSing.com has the latest information, all updated on a regular basis.
There are weekly guides focusing on what to do every day of the week, and regular feature articles providing not only the latest fashion tips for a night out but useful thematic guides on where to eat and party for all budgets. The section will also feature exclusive interviews with owners of restaurants, chefs and bar owners who operate their business at night - from prestigious fine dining restaurants to all-night hawker stalls, inSing.com provides all you need to know about Singapore's lively night life scene.
Commenting on the launch of this new section on inSing.com Ms Varsha Rao, CEO of SingTel Digital Media, said, "Singapore's night scene is booming, with many new restaurants and bars opening on a regular basis, as well as a broad range of entertainment and activities available after dark. At inSing.com, we thought it was only appropriate, as Singapore's leading lifestyle website and one-stop destination for all the latest entertainment information, that we should provide up-to-date details about Singapore's night life in one easily searchable section."
"We're certain our NightOut section will provide fantastic ideas of things to do and places to go to entertain everyone. Whether you want to dine, shop or party, inSing.com gives all the local options - and all exclusively reviewed by users to ensure you always make the right decision!"
The NightOut section will focus on four geographical areas - Orchard, Marina Bay, Bugis/Bras Basah and Singapore River - due to their popularity as local night spots in Singapore. Users will be able to search for details of an event, find a restaurant to dine at as well as a bar for a late night drink and all in the same location, conveniently providing a complete night out experience.
For added ease, inSing.com is also fully accessible via mobile, allowing users access to great ideas of what to do, reviews of the latest night hot spots and details of what is happening and where, all available whilst on the go.
The dedicated NightOut section complements the existing pillars of inSing.com, which provide comprehensive news, features and reviews around Food & Drink restaurants, Shopping, Things To Do, Business & Service Finder, Entertainment and News, and the recently launched one-stop Movies section - inSing.com is a one-stop destination for information about everything happening in Singapore.
About SingTel Digital Media
inSing.com is developed by SingTel Digital Media (STDM), a subsidiary of Singapore Telecommunications Ltd - Asia's leading communications group.
inSing.com aims to be Singapore's premier go-to website with in-the-know content on all things Singaporean. With a focus on user reviews, hyper-local information, editorial by commissioned and leading media partners and over 150,000 listings of businesses, inSing.com provides engaging and comprehensive content, which is easy to locate, across a broad range of subjects including food and drink, things to do, shopping, news and entertainment, with a distinctly Singaporean point of view.
Visit inSing.com - Where Singapore Clicks. Available online and on mobile.
###