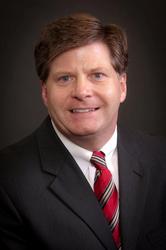 Our customers rely on us to deliver a value proposition that helps keep their costs low, their quality high and their delivery reliable.
Charlotte, NC (PRWEB) September 1, 2010
Insource Performance Solutions (http://www.insourceperforms.com), a proven leader in performance based workforce solutions, has hired Jeffrey A. Larkin to serve as Chief Operations Officer. In this role Larkin will be responsible for Insource's nationwide Client Locations and Performance Engineering Team. Within that scope he will lead the design, implementation, delivery and continuous improvement of the company's world class performance based workforce solutions.
Insource is a major player in providing fixed cost and flexible workforce solutions inside client locations for a diverse spectrum of industries. Unlike a traditional staffing agency, Insource provides labor solutions through their own incentive based employees and supports them with a team of industrial engineers, performance management resources and methodologies. This approach ensures high quality, increased throughput, and reduces total costs for Insource customers.
Mr. Larkin comes to Insource with over 20 years of strategic supply chain and distribution experience. Much of his career was spent with the Williams Sonoma Corporation where he held various roles including Director of Global Logistics Strategy, Director of Furniture Operations, and Director of Strategic Planning. Most recently he led a Supply Chain and Leadership consulting firm where he advised large global companies and helped them solve their most complex supply chain and operational issues. Mr. Larkin received his degree in Industrial Engineering from The Georgia Institute of Technology in Atlanta, GA.
Ken Southerland, CEO of Insource, states: "Insource provides a complex array of workforce solutions to a large and growing list of Fortune 500 companies. Our customers rely on us to deliver a value proposition that helps keep their costs low, their quality high and their delivery reliable. Jeff was educated at one of the World's top universities in Industrial Engineering and developed strategies and led supply chain operations for several world class companies. His education and experience puts him in an excellent position to lead our operations and deliver the results our customers expect. I am pleased that someone with Jeff's tenacity for continuous improvement and passion for customer service will be a part of the Insource team."
About Insource Performance Solutions
Insource Performance Solutions was founded in 1997 in Charlotte, NC. Insource began by working with our clients in their manufacturing and distribution facilities located in the Mid-Atlantic and Southeastern United States. Over time, Insource has become one of the largest employers in that region and its geographic footprint is expanding. Insource has a staff of dedicated industrial and process engineers, seasoned operational managers and is led by an experienced senior management team of innovators in operations, engineering, logistics and staffing.
Insource Performance Solutions refines, manages and executes labor-intensive processes within its customers' manufacturing and distribution facilities. By aligning its carefully selected employees and performance-based pricing with customers' objectives, Insource is accountable for increasing throughput, improving quality, and reducing cost. Insource Performance Solutions has the experience and engineering expertise to deliver in diverse operating environments with a commitment to continuous process improvement and accountability. With its performance based and flexible managed workforce solutions, Insource enables its customers to unlock their operation's potential. Turnkey Solutions. Accountable Performance. Lower Cost. Proven Results. Guaranteed. For additional information visit http://www.insourceperforms.com to learn what Insource can do for your company.
# # #