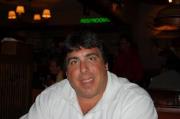 Rent My Vacation Home Inspects Every Home Listed for Rent.
New York, NY (PRWEB) December 09, 2012
The Rent My Vacation Home network has 83 offices. It is the largest network of Vacation Home rentals in the United States. By typing the initials RMVH in front of any state and then.com you will see the Rent My Vacation Home network.
Included in the same network are major websites like Rent Disney World vacation homes and Rent Disneyland vacation homes. The site also features a scam reporting center that keeps vacationers and vacation homeowners up to date on industry technology.
Most of the problems in the industry arise from a few of the major listing centers listing homes that they've never seen before. These centers don't even have offices near the rentals.
Vacationers deserve better than one office located thousands of miles away from where they're going to be staying. The office is a list of their own rentals and then with one click of the mouse all of the sites are searched.
Vacationers can use their credit card to make reservation and even get travel insurance and the right to cancel with a refund. Homeowners are protected because they know who staying at their home and the insurance covers their home in case the reservation cancels.
The corporate office of Rent My Vacation Home is located outside of Washington DC with a phone number of 1-800-699-7684 and an email address of info (at) Rentmyvacationhome (dot) com, the website is http://www.Rentmyvacationhome.com.