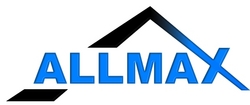 We see even newer homes with issues that wouldn't be found without an inspection, and they become the buyer's headache after the sale
Toronto, ON (PRWEB) August 25, 2009
Record Ontario resale housing activity means homebuyers might be exposing themselves to costly pitfalls, according to a leading Toronto home and building inspector.
"Some home buyers feel an urgency to get into the housing market; they're worried about missing out on low interest rates," says Alan Glushko, President of Allmax Home & Building Inspectors. "They end up in bidding wars and make rash decisions that could be costly down the road."
Glushko cites his area of expertise as just one example. "Normally a home inspector will get a few days notice for a Toronto home inspection but recently we've had calls for same-day inspections."
Caught up in a bidding war, or hoping to avoid one, buyers sometimes need to act quickly and problems occur when they must choose a home inspector quickly or can't find one on short notice. "Sometimes buyers decide to buy the house with no inspection."
Homebuyers have no way of knowing the true condition of a house without a proper inspection. "We see even newer homes with issues that wouldn't be found without an inspection, and they become the buyer's headache after the sale," says Glushko.
To solve the problem, Glushko recommends that, along with the other preparations that home buyers make before entering the real estate market, like pre-approved mortgages, they should also find and qualify a home inspector before making an offer on a house.
"Buyers need to research a good inspector and give him or her as much lead time as possible," advises Glushko. "It's the biggest purchase most people will ever make and they have little or no buyer protection. They should do everything they can to properly inspect the home before buying."
About Allmax Home and Property Inspectors
With a combined 50 years in residential construction and inspections, the principals at Allmax Home and Property Inspections are dedicated to providing complete, objective and accurate home inspections and inspection reports in Toronto and the GTA.
###