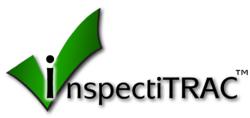 Minneapolis, MN (PRWEB) November 08, 2012
inspectiTRAC™, Russell Associates innovative inspection, audit and observation software will be demonstrated at the 2012 Quality Assurance Association Fall Conference to be held November 14, 2012 in Rosemount, Illinois. inspectiTRAC™ is an automated inspection, audit and observation software designed to mobilize the process of data collection and evaluation in a wide range of businesses and industries.
This tablet-based software is designed to make the inspection process trouble-free by integrating the inspection criteria and location visuals directly into the program design, thus reducing the time needed to complete inspections while also reducing errors in data entry. The system links seamlessly with inspectiTRAC™ manager, a cloud-based management tool for reporting, alerting and scheduling audits and inspections, and inspectiTRAC™ administrator, a platform for creating and editing the maps and inspection criteria used by the inspectiTRAC™ program.
Jerry Van Oort, owner and CEO of Russell Associates comments, "inspectiTRAC™ is a revolutionary tool that can save companies thousands of dollars annually. Our customers have found that there is "no comparison" between using inspectiTRAC™ and completing the same tasks using a clipboard and pencil. Inspections that were taking companies over 90 plus hours to complete are not just taking 16 hours. The return they are seeing on their investment is incredible."
In today's highly competitive business environment, companies are looking for ways to use technology with automation to capture efficiencies in all aspects of their business. Technologies such as inspectiTRAC™ is just one way to achieve these goals. Russell Associates develops solutions that improve effectiveness and efficiencies, reduce cost, and improve ROI from training, testing, and inspections.