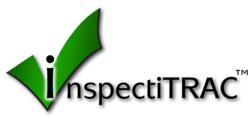 Minneapolis, MN (PRWEB) July 23, 2012
Most companies would like to automate the inspection and observation process. Now they can - And Russell Associates is here to show how it can be done with our newest product, inspectiTRAC™!
Observations and inspections are essential to ensure the safety of employees, products, equipment and more. But, it is difficult to be thrilled about the time commitment, the labor required, the data collection and the paperwork necessary to complete inspections and the follow-up on failed inspections, corrective actions, and more.
So what's different? What's different is inspectiTRAC™ – automated inspection software delivered on a tablet computer. Not only does inspectiTRAC™ automate the inspection process, but it helps ensure data is accurate and that necessary corrective actions are documented and tracked. The visual mapping feature of inspectiTRAC™ means that inspection locations are easily identified. Automated documentation and data collection means managers don't have to interpret someone's handwriting, thus improving accuracy.
Russell Associates is excited about this new product and believes in the power inspectiTRAC™ holds. A new offering of free bi-weekly webinars on inspectiTRAC™ is now available and is a great way to learn more about inspectiTRAC™, see how it works and learn how it can benefit companies.
In this webinar, participants will discover:

inspectiTRAC™ - What it is
Why inspectiTRAC™
How it Works
Benefits of Automated Inspections
Cost/Benefit Analysis
For more information about inspectiTRAC™ or to register for this webinar, visit http://www.inspectiTRAC.com.
About Russell Associates
Russell Associates, based in Le Sueur, Minnesota, has over 30 years experience and expertise in working with food industry companies. Using technology, Russell Associates develops solutions that improve effectiveness and efficiencies, reduce cost, and improve ROI from training, testing, and inspections.