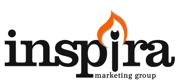 The Ex Awards symbolize excellence in the event industry and we are thrilled to be recognized.
Norwalk, CT (PRWEB) May 31, 2013
Inspira Marketing Group announced that the firm is the Silver Winner in the 2013 Ex Awards Best In-Store Event Program category for its experiential marketing campaign for client Rana USA and the Giovanni Rana Gourmet Pasta brand.
"The Ex Awards symbolize excellence in the event industry and we are thrilled to be recognized," said Inspira Chief Inspiration Officer and founder Jeff Snyder. "Working with Giovanni Rana on this program enabled us to truly deliver the Italian heritage and passion in a retail/grocery setting."
Largely considered the "Oscars of Event Marketing," the Event Marketer magazine's Ex Awards is the world's largest recognition program for event marketing professionals. Winners were announced on Monday, May 6, 2013, at the Sheraton Chicago Hotel and Towers in downtown Chicago. Since their inception in 2002, the Ex Awards have become the world's most sought-after trophy for experiential marketing excellence.
Inspira Marketing Group was nominated from more than 800 entries across 31 different categories. This is Inspira's second Ex Award. The firm has also received an Ex Award Honorable Mention for its Interstate Batteries campaign in 2009.
About Inspira's Silver Winner 2013 Ex Award-Winning Campaign
Inspira's award-winning approach introduced the high quality Giovanni Rana Gourmet Pasta product as a convenient, affordable upgrade in an authentic environment. The multi-sensory culinary experience was a blend of the best of classic and modern Italian finishes and flavors - a delicious feast for both the eyes and the palate. Within the store, consumers approached an Italian "cucina" featuring the sleek modern lines of fashionable Milan and the strains of contemporary Italian music playing in the background. Guests were greeted in Italian by Italian-American brand ambassadors and served a sample of Giovanni Rana Gourmet Pasta with sauce and freshly grated cheese and herb garnish, all prepared tableside. Chef-trained ambassadors walked consumers through each sample with expert precision explaining the origin of the ingredients as if hosting a private chef's tasting event. Each sample was delivered with a simple recipe card and shopping list designed to show consumers how fast and easy gourmet Italian pasta can be prepared at home.
During the Giovanni Rana Gourmet Pasta experience, more than 70,000 samples were served. The client, Rana USA, enjoyed a 226% return on investment (ROI) and gained distribution of the product in nearly every major grocery chain in the northeast.
About Inspira Marketing Group
Inspira Marketing Group is an experiential marketing firm based in Norwalk, CT. Recently ranked 44th in the Inc. 500, Inspira is an independent marketing and promotions agency specializing in providing consumers with unique brand experiences. "We are a consumer engagement agency that delivers our clients points of difference at the exact moment of need, desire and passion."
Online: http://www.inspiramarketing.com
Facebook: https://www.facebook.com/InspiraMarketing
Twitter: http://twitter.com/inspira_mktg
LinkedIn: http://www.linkedin.com/company/inspira-marketing-group
YouTube: http://www.youtube.com/user/InspiraMktg