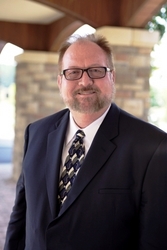 The Best Night of Television on Television
Indian Land, SC (Vocus) July 26, 2010
David Cerullo, Chairman and CEO of The Inspiration Networks, today announced that Jim Goss has been named Senior Vice President, Creative Services, On-Air Promotions and Short Form Programming. In this newly created position, Goss will develop the strategic direction for short form programming and on-air promotions across The Inspiration Networks' domestic and international television networks – INSP-The Inspiration Network, Halogen, and INI-Inspiration Network International - and their supporting platforms. Goss joins The Inspiration Networks following a 35-year career at NBC Universal.
"Jim brings to this position a rich and diverse creative vision in television promotion and production," said Cerullo. "As a creative director at the NBC television network, he was a key player in launching the programming that defined NBC's dominant legacy of Quality Drama and Must See TV Comedy. As a program creator, executive producer and director he has done 250 plus original episodes and custom DVD's. He has a unique ability to recognize the promotion potential in new technology and capitalize on opportunities in this rapidly evolving area.
"Jim will be a tremendous asset as we redefine and introduce the next chapter for our networks and reach new audiences globally. As an organization, one of our main objectives always has been to pursue a new vision for the inspirational television genre. Jim brings with him the skills, knowledge, and proven results that will enable us to take our networks to the next level."
Prior to joining The Inspiration Networks, Goss' work with NBC included responsibility for the promotion of all genres of programming (comedy, drama, movies, specials, reality, late night) both for on-air and in a variety of alternative media including outdoor video, live announce network sports, online and new media. He pioneered the on-air promotion of NBC's crossover on-line programming on NBC.com and became the NBC Agency's lead in discovering and developing the promo potential in emerging technologies.
Goss also provided dynamic leadership to establish "Must See TV" as a landmark comedy campaign, driving NBC to a dominant #1 position in the ratings. During this time, he also gave creative direction to a team of writer/producers and directed and produced winning spots for programs including Seinfeld, Frasier, Cosby, Cheers and Friends, to name a few.
Additionally, Goss created breakthrough promotion for NBC's Primetime and Daytime Dramas, developing memorable promo campaigns from "The Best Night of Television on Television" to "The Quality Shows on NBC." As the creative director for a team of writer producers, he launched and promoted the golden age of NBC Drama. Programs included ER, Law & Order, The A Team, Miami Vice, Midnight Caller, Hunter, Baywatch, Highway to Heaven, St. Elsewhere and L.A. Law.
"I'm excited to join The Inspiration Networks," said Goss. "For many years, this organization has been a leader in creating quality, family-friendly content for the inspirational community. The Inspiration Networks has a wealth of potential and there are avenues in the inspirational content space that are yet to be tapped. I look forward to working with David and across the organization in the months and years ahead."
Goss is a multiple award winner for his work in promotion and in the community. He holds an MFA degree in Directing from Florida State University and a Bachelor's degree in Speech and Theatre from Missouri State University (formerly Southwest Missouri State College).
-30-
About The Inspiration Networks:
The Inspiration Networks are available to more than a billion people worldwide through multiple distribution platforms, including four satellite and cable TV networks (INSP - The Inspiration Network; Halogen TV (http://www.halogentv.com); LFC - La Familia Cosmovision; and INI - Inspiration Network International). The Inspiration Networks also operate "Halogen On Demand," for national television video on demand (VOD) delivery; and "Inspiration Global," providing broadband video content to non-English speaking audiences.
CONTACT:
Kristina Hill
704.806.1511
###