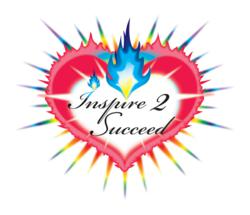 This will be an amazing day of adventure in helping my fellow Sisters celebrate all that we stand for
Milwaukee, WI (PRWEB) March 27, 2012
The words by Helen Reddy in her 1972 smash hit called "I Am Woman" which includes the line of "I am Strong ... I am Invincible" would define an upcoming Wisconsin based event created to help women connect with their God given Intuitive Gifts. "This will be an amazing day of ddventure in helping my fellow Sisters celebrate all that we stand for," said event Creator Kim Hall and Owner of Healing Starts.
Hall's event is called Inspire 2 Succeed and will be held March 31st in St. Francis, Wisconsin. "An honor to be a Participant in what is shaping up to be one of the Memorable Events of 2012," said Dr. Ann Bell (AWAKEN Higher Brain Living), "as the Sisterhood of Love will be at the Maximum Level as we all focus on Standing Together and Helping all to Succeed on all levels of Fulfillment that Inspiration can provide in life."
When Hall was in the infancy stage of Creation for this event she focused on Three Areas that would create a lasting impression for all in attendance:
1) THE VISION of helping Women to grow in their Beauty Walk & Edu-Activate Desired Success Levels built around the phrases of "Heart Filled" & "Heart Felt"
2) THE MISSION of helping women to connect with their Intuitive Gifts via Following their Inner Voices & Trusting the Beauty that happens when the Individual as Creator Connects to the Universal Flow with a focused end goal of having built the Total Awareness of Who They Are
3) THE PLEDGE which focuses on Honoring the Internal Beauty in Everyone and those they interface with & honoring a Commitment to use the Spoken Words built upon Kindness, Support, Nourishment & Thoughtful Actions
Costs for a Full Day: $75
Costs for a Half Day: $45
To reserve your spot: http://inspire2succeed.weebly.com/reserve-a-space-4-you.html
Inspire 2 Succeed event is a gathering of greatness for womyn to grow in their beauty walk, edu-activate the desire 2 succeed with Heart+filled and Heart+felt. Kim Hall, Owner of Healing Starts and Chief Co-Creator of Inspire 2 Succeed has established a collaboration of courageous womyn acting as catalysts to connect and create greatness with one another. The Inspire 2 Succeed setting is designed for womyn to connect with their intuitive gifts, follow their inner voice and trust the beauty as creators connected to the universal flow, honoring and shining womyn lights through edu-activating activities and sessions to build the awareness of who I AM. For more information go to: http://inspire2succeed.weebly.com/ or contact Kim Hall at 414.581.5939.