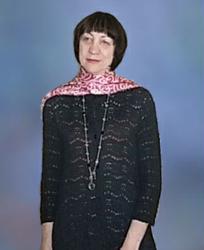 My illness provided me with an opportunity to see life in new ways... I have enormous hope for the future. I would like to see my jewellery worn and loved by women all over the world.
Sidney, Australia (PRWEB) September 13, 2012
The inspiring jewelry brand Posse & Rake is living proof that hope, faith, and perseverance can pay off. Mary Bowland recently sat down for an interview on Amatyzt's blog, Hi Amatyzt, to tell her entire story.
As a child, Mary knew she wasn't like the others. But it took years of searching to find out the medical reasons for her "differences". She didn't have the energy or coordination to run and play like the other kids. And an adult, visits from doctor to doctor left her with more questions than answers. Meanwhile, her pains were getting worse and her hands had begun shaking in the same way as patients with Parkinson's disease.
But Mary is not the type of person that is easily defeated. "During a long protracted struggle with a mystery illness ..." Mary explains, "I discovered the teachings of Louise Hay, Stuart Wilde, The Dalai Lama, Tao Te Ching, Dan Millman (and many others). My illness provided me with an opportunity to see life in new ways. I developed an interest in meditation, affirmations and the Law of Attraction and Karma."
Finally, in her late forties, Mary received the diagnosis that would change her life. She found out the cause of all her suffering was both Lupus and Dopa Responsive Dystonia. And as if by miracle, the treatment controlled all her symptoms. Gone was the trembling and stiffness that so often kept her from being able to do the things she wanted. A whole new world of opportunities started opening up for Mary, "I set out to find something creative to do. I began to take a jewellery making course one night a week (for several years) and loved it so much I started a small jewellery company."
Today, Mary's jewelry brand, Posse & Rake, has a good following in Australia and is starting to get noticed in the US. Her current collection, Karma Circle, combines clean lines and fresh designs with spiritual inspiration. The brand was one of the few selected out of about a hundred applicants to be featured on Amatyzt.com alongside more established and award-winning designers. Amatyzt chose Posse & Rake because the company saw that Mary creates unique, easy to wear inspiring jewelry. Plus, tight quality control and limited production ensures that the person who gets a Posse & Rake piece of jewelry, will have it for the rest of their lives.
After a lifelong struggle to get where she is, Mary feels like the realization of her dreams are on the horizon, "I have enormous hope for the future. I would like to see my jewellery worn and loved by women all over the world. I am hoping Amatyzt will be the huge success it deserves to be… I like the commitment and enthusiasm that Alexa (Amatyzt's president) has to help us all succeed and I love the idea of a web site offering one-off and limited edition pieces. It is a dying art!"