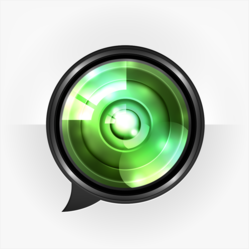 instaDM definitely has an edge especially when it comes to features and user experience
Seattle, WA (PRWEB) October 17, 2012
instaDM, the first and top private messaging app for Instagram, is thrilled to announce the release of its most recent version, instaDM 1.2. Aside from improvements in speed and performance, this major update addresses numerous user requests, including better contact management, multiple accounts, as well as photo reposting and liking capabilities.
Innovative New Features
instaDM still has all the cool features that users know and love, such as private Instagram messaging, profile browsing, and search. On top of that though, this newest version has more capabilities that enhance user experience for both instaDM and Instagram itself.
For one thing, the latest version of instaDM lets people "like" other Instagram photos right from the app. This saves time and effort, and provides a seamless experience for users.
It also has a new reposting feature that lets users share other people's photos into their Instagram feed. When a user finds an image that's worth sharing, they can repost it with a single tap, instead of having to take a screenshot and re-uploading the picture.
Plus, instaDM automatically adds a watermark from the original poster, giving credit to the person that first shared the image and generating more exposure for them. This reposting function is truly innovative and paves the way for better Instagram contests and provides more opportunities for images to go viral.
"We're very proud of the reposting capability", said instaDM co-founder Cristian Castillo. "Not only is it one of our most requested features, it's also a big first in the space. Instagram itself doesn't even have it yet."
instaDM also introduced a new feature called "Fanbox" that helps people organise and prioritise their messages. If a user receives a message from someone that they don't necessarily know or haven't previously connected with, it will directly go to the Fanbox.
"We created this feature to ensure that messages remain uncluttered and prioritised", mentioned Castillo. "We want users to easily locate conversations with their friends while still being able to keep track of incoming messages from people that they're not following."
instaDM's Edge
instaDM was the very first app to offer private messaging capabilities for Instagram. Since its launch in April 2012, over 1.5 million people have downloaded the app and used it to privately connect with other Instagram users.
In spite of several competing products, instaDM remains to be the go-to Instagram private messaging app for iPhone users, because of its clean interface, intuitive features, and ease of use.
Castillo attributes their success to the app's users. "instaDM definitely has an edge especially when it comes to features and user experience", said Castillo. He continued, "And the fact is, we owe that to our users. The instaDM community is pretty vocal about the features that they want to see, and me and my brother Roman closely listen to their requests and work hard to make them happen."
Speaking of users, Castillo also mentioned that the size of their user base is one of instaDM's biggest advantages. "People check out instaDM first because most of their friends and tons of cool people are already using the service. Not to mention, the app is being used by big name celebrities such as Snoop Dogg, Josh Hutcherson, Ne-Yo, T-Pain and more."
Android Version
The Castillo brothers have certainly been very busy. Aside from introducing a whole lot of new features for their iOS app, they're also launching an Android version this week. instaDM for Android will have a basic chat feature, along with contacts and search capabilities. It will sell for 99 cents on Google Play, until they feel comfortable to make it free and let it go viral.
About instaDM
instaDM is the first app to introduce private messaging to the Instagram community. It first came out in April 2012 and has since amassed more than 1.5 million of users. People can learn more and download the app at: http://insta.dm/ . For any questions, please contact the instaDM team at mail (at) insta (dot) dm