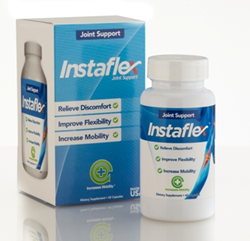 Serving the community in which we live is the greatest gift we can give...the Cats Care Foundation has placed a similar emphasis on the well-being of those in the local area...it is truly an ideal partnership. -Casi Morris, VP - Branding & Communications
Charlotte, NC (PRWEB) November 27, 2013
Direct Digital, LLC, the creator and marketer of numerous leading health and wellness products, including several of the nation's top-selling nutritional supplements, Instaflex® Joint Support, Nugenix® Free Testosterone Booster, Slim Science™ and Beneflex® Joint Relief, recently partnered with the Cats Care Foundation as the co-sponsor of the 2013 Hoops for Hope event, an annual evening of food and fun helping support Charlotte's local 'A Child's Place' organization.
Direct Digital, already an avid supporter of numerous philanthropic causes via its internal corporate social responsibility program, the Direct Digital 'Good Neighbor Program,' specifically joined forces with the Cats Care Foundation as a means to help further support and lend a helping hand to individuals, organizations and other well-established charitable groups on a local basis. Since its first sale in 2009, the company has been dedicated to upholding the overall health and well-being of the general population, and is particularly committed to assisting causes which help support children, women, healthcare and education on both a small and large scale. As such, the two groups are perfectly-aligned with respect to the nature of the groups they support.
Thanks to specialized and unique events such as Hoops for Hope, the Good Neighbor Program and its key partners can have a much more significant impact on the community as a whole. This event allowed children of all ages to enjoy a hot, healthy, Thanksgiving meal, interact with members of the Bobcats team, bowl, play video games and engage in physical activity – thus encouraging the majority of the causes both organizations seek to promote.
This marks the first year Direct Digital and the Instaflex brand have been the primary sponsor of the Hoops for Hope event, despite having been a sponsor of other Cats Care Foundation events earlier in 2013. Direct Digital, via its Good Neighbor Program, also plans to further support additional Cats Care programs focusing on health, children, education and wellness in 2014.
The company is also an Official Sponsor of the Arthritis Foundation, proudly supports the work of The Vitamin Angels, The Children's Hunger Fund, A Child's Place, and the Doug Flutie, Jr. Foundation for Autism.
According to Direct Digital's Vice President of Branding and Communications, Casi Morris, "The Hoops for Hope event allowed the company to support our local community, which is of great importance to us as an organization. While we view our mission to give back to the global community as an incredibly significant commitment, we also recognize the need to help maintain the health and wellness of those in our own backyard. Serving the community in which we live is the greatest gift we can give, and as a company which markets and sells nutritional vitamins and supplements, we take that that commitment very seriously. The Cats Care Foundation has placed a similar emphasis on the well-being of those in the local area, and thus, it is truly an ideal partnership."
The Direct Digital portfolio of health and wellness products includes: Instaflex® Joint Support, Beneflex® Joint Relief, Slim Science™, Lumiday® Mood Enhancement, Luminite® Sleep Support, Nugenix® Free Testosterone Booster and Nugenix® Prostate Support. All products boast premium, key natural ingredients and significant science in order to promote maximum effectiveness.
To learn more about Direct Digital and the company's entire portfolio of branded wellness products, please visit: http://www.Instaflex.com or http://www.DirectDigitalllc.com. To learn more about the Direct Digital Good Neighbor Program, or for inquiries from qualified 501 (c) (3) charitable organizations, please contact: goodneighbor(at)directdigitalllc(dot)com.
About Direct Digital, LLC
Direct Digital, based in Boston, MA and Charlotte, NC, is a leader in brand creation, product development and online marketing within the health and wellness space. The company owns such brands as Beneflex®, Instaflex®, Nugenix®, Slim Science™, Lumiday® and Luminite®. All Direct Digital products are distributed throughout North America and internationally, including Canada and the Middle East. For additional information, please visit http://www.DirectDigitalllc.com.
###