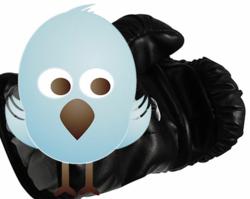 "We want to direct users to where the content lives originally, Where do you go to interact with [an Instagram] image? We want that to be instagram.com because that's a better user experience." ~ Instagram chief Kevin Systrom
Minneapolis, MN (PRWEB) December 12, 2012
Market behavior and macroeconomic fluctuations on the entrance and exiting of marketing relationships have long seen engagement of market power conditions and rival behavior as a part of advertising competition. One drama-filled example is Fox New's December 11th news announcement titled "Twitter snaps back In Instagram photo war" that Twitter has fired the latest musket in its media war with Instagram by offering its own smartphone photo-sharing features. With much at stake, Twitter takes a bold stab at photo filters and how to advertise during the changes of Instagram and Facebook.
Eric Sims, owner of Integral Media stresses: "The complex ecosystem of the media has its share of challenges when it comes to protecting brand integrity. It calls for transparent partnerships, the hard and worthy work of relationship building, and management that handles how various integrated media channels can amplify negative competition".
According to CNN Tech "Twitter adds its own Instagram-like photo filters" article, Coleen Baik, a senior designer with Twitter, wrote a blog post advertising a new service, "Starting today, you'll be able to edit and refine photos, right from Twitter. Every day, millions of people come to Twitter to connect with the things they care about and find out what's happening around the world. While tweeting links to Instagram photos is still possible, you can no longer view the photos on Twitter, as was previously the case"
Graphics Are Key To Relationships and Brand Building
Widely acknowledged as one of the highest forms to engage self-expression, photos have long been a key leader in user experiences. After losing the partnership with Instagram that made that accessible to users within the Twitter platform, Twitter has jumped a new marketing hurdle with amazing speed. As users are drawn to the immediate visual impact of images, "It is logical that Twitter is working on introducing its own set of photo filters, so that Twitter users can take pictures from inside its own app," comments Sims.
First, a bit of relational history between the two business partners, CNN Tech tells the story nicely. Twitter played a similar move during summer months, by deftly severing an important "find my Twitter friends" feature on Instagram. Instagram seemed to throw a matching jab by canceling its Twitter Cards integration last Wednesday. In the unexplained manner in which updates in the digital world can oddly work, Instagram images were suddenly getting cropped and then no longer displayed properly on Twitter. Instagram images straighten out a bit, and then gained considerable speculation that they were being fitted to Twitter again. However, that was momentary, and Instagram has completed the removal of all of its Twitter Cards.
Twitter confirmed on Sunday that Instagram had indeed disabled its photo integration with Twitter, and photos were no longer behaving correctly in tweets and user photo galleries. Instagram rose to the commanding stature it enjoys today with the help of Twitter, but has moved a quick pace away from the messaging service since being acquired by its new partner, Facebook. As mergers go, a transition to a businesses biggest competitor may tug a bit. Instagram has a commanding lead with approximately 100 million users. Yet Twitters challenge is impressive. On its blog, Twitter advertises by inviting users to "Take a bird's-eye view. See how each filter would affect your photo in a single grid view, or swipe through looks to compare your options".
Hubspot, a respected digital Marketer, made use of today's Instagram story in a headline titled, "The Instagram-Twitter Saga Highlights a Good Lesson About User Experience." Advertising is a testy place, as business find there is a new element in marketing to today's smart shoppers, were professional endorsements count as a part of relationship building in brand awareness. Companies who have paid high attention to interaction studies and listened to user feedback have gained tremendous success, and often discover new micromakets that way.
"Instagram's dropping of Twitter cards seems to have been deliberate, driven by a view of where new revenues could be gained. Having knowledge on the pulse of user consumer experience, Instagram intended to drive users to the new web client for even greater success.
Marketers need relational influence and endorsements for success, it remains to be seen how the users / consumer, who have the ultimate say, will decide their brand loyalties. Contact Integral Media for professional advice if you are facing a merger and needing help with your advertising and marketing processes to take your business forward. Call 952-470-5254.